Deciding where to bring your little ones for a trip can be a daunting task. The fun factor is crucial but so as the safety and the accessibility aspects. To help you with that, here we have come up with 5 child-friendly countries and what to do there. 
Australia
One of the more popular cities in 'Oz', Melbourne offers a lot of interactive spots that will keep your children entertained. There are the autism-friendly  Scienceworks Museum for your little Einsteins, the Puffing Billy Steam Railway if your child is a massive fan of Thomas the train, and Phillip Island to spot some seals, penguins and koalas. 
A trip to Sydney is incomplete without a visit to the Harbour Bridge and the Opera House, two of the most iconic structures in the world. You can just bring them there to enjoy the view or watch a ballet and opera performance. Close to the Sydney Harbour National Park, Taronga Zoo is also a splendid kid-friendly attraction. Your little ones won't just learn about wallabies and animal conservation, they can also be a Tarzan for a day at the zoo's 'Wild Ropes'.
If you ever visit the 'Land Down Under', you should certainly bring your little ones for a snorkel or dive at the Great Barrier Reef in Queensland. Home to more than than 9,000 marine life, you and your children will certainly be mesmerised by the diversity that it offers from its corals to its shark and its turtles. You might even find Nemo there!
Costa Rica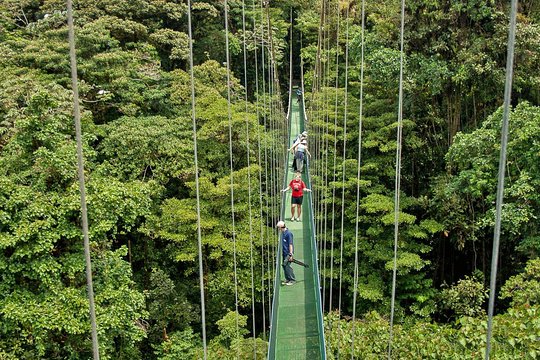 Literally translated to "the Rich Coast', Costa Rica is a beautiful country specialised in providing thrilling adventures for kids and adult alike. World-famous for its lush rainforest and myriad wildlife, Monteverde is the place to go if your family is into nature. For a little fun, bring your children for a canopy walk or ziplining. Or else, you also go to the Ranario after dark to observe a large collection of frogs and toads or horseback riding near Santa Elena.
Still not enthralled? Then you should go to the Irazu Volcano National Park in the Cartago province to see the highest active volcano in Costa Rica. In case you're wondering, yes it is safe for the kids (that's why it's in this list) but please do be aware of any eruption news. While you're in the region, perhaps go to Balneario de Aguas Termales Los Patios for a fun swim on a hot day.
England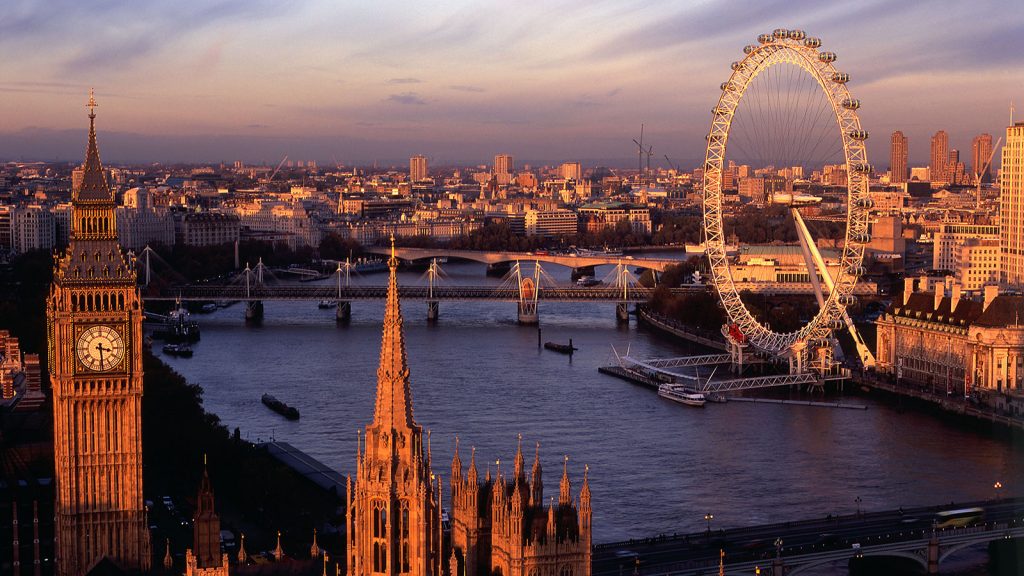 An attraction galore, when in London one should not miss the opportunity to visit popular wax figures in Madame Tussauds, drink some butterbeer at the Harry Potter's set at Warner Brother's Studio, and watch the London scenery from the London Eye. There is also Oxford Street for you to shop your souvenirs and the Buckingham Palace to go to should you want to witness the famous change of guards. 
If your children prefer nature than the busy metropolitan city, then you can take them to the chalky White Cliff of Dover in Kent where you can see France's land from afar. In between Manchester and Sheffield, there also lies a beautiful national park known as Peak District for you to enjoy a nature walk with your kids. York, in northern England, is also known for its beautiful landscape and town.
Another great attraction down south is Brighton, the city of festivities and fun. The Brighton Palace Pier is an amusement park just above the water and once you're done with the fun, you can enjoy the soft serve at the pebbled beach. 
Japan
We love Japan for many reasons – the streets are super clean, the public transportation is super efficient and the cities are super safe. A technological haven on earth, Tokyo has many impressive attraction sites that will entice your little ones. They can meet the Harajuku youth at Takeshita Street, get in touch with their favourite characters at the Tokyo Disneyland and Ghibli Museum, learn how to become a warrior at the Samurai Museum, enjoy the city panorama from the Tokyo Tower and just enjoy the city's hustle and bustle at Akihabara.
While Tokyo is the heart of the country, you should never skip going to Osaka and Kyoto. The two regions are quite close and it is full of culture and heritage. When in Osaka you should visit the lively Dotonbori, the food street of Shinsekai and the 422-years-old Osaka Castle. A not-to-miss attraction in Kyoto is undeniably Fushimi Inari Taisha or also known as Kyoto's most historical shrine. If you have time, you can also go to the Nara Deer Park located near the two regions.
Hokkaido may be known for its winter ski resorts and hot springs, but actually the best time to visit the region is during summer. You will not just witness the blooming of seasonal flowers like sunflowers and marigold, there are also many cultural festivals for your family to enjoy yourselves in. 
Malaysia
This may sound biased but we really do not have to look so far so travel because Malaysia is one of the most children-friendly countries in Asia. One of the twelve mega biodiversity countries in the world, Malaysia offers so much nature and wildlife even many Malaysians are not even aware of. In the Borneo, we have the Sepilok Orangutan Rehabilitation Park and Tabin Wildlife Reserve for you to expose your little ones to endangered species of orangutan, the Borneo Pygmy elephant, and the Sumatran rhinoceros. West Malaysia also has some insanely splendid looking islands and many ethnic minorities like the Bajau (Sea Gypsies) and Bidayuh for your children to learn about their cultures. 
And what can't you find in Kuala Lumpur and Klang Valley? This leisure city doesn't just have four of the world's biggest malls, we also have lots of fun places that you enjoy with your little ones. Check out these two articles below to see where can you can bring your children to. 
Read: Top 7 Enrichment & Sports Centres for Your Child in KL & Selangor
We hope that this list will give you an idea of where to go for your next holiday with your little ones. Enjoy your trip!