Movie nights at home with our little ones can be fun. With lights off, some fun fizzy drinks and finger food, you can imitate the experience of going to the cinema in your living room. It is also a great time to bond with your family and get your little kids to learn about some moral stories. If you are planning to have a movie night soon, here are some of the animated movies that we believe your kids will surely enjoy!
Coco (2017)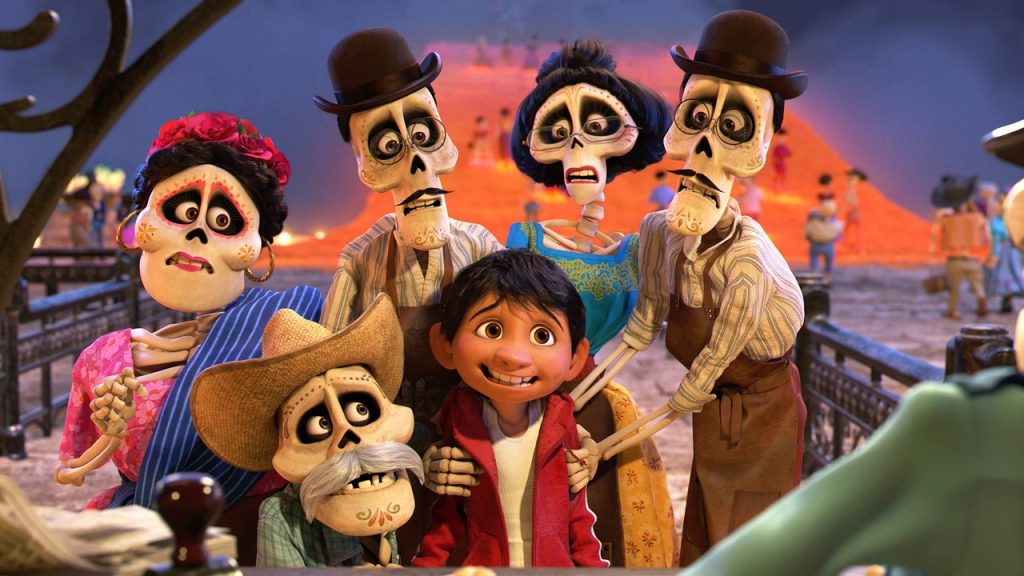 If you are looking for a movie that is brimming with family love and can teach your children why they should treasure and care for their family members, Coco is the one you should play for your children. The story revolves around a young Mexican lad, Miguel, who aspires to be a famous musician like his idol, Ernesto de la Cruz. However, his family has an ancestral ban that prohibits them from playing music. Determined to pursue his passion, he accidentally made a mistake that brought him to the Land of the Dead where he meets his other dead family members and learns more about the truth of the music ban. But, he has to find a way to come back to the real world before sunrise or he will be stuck there eternally. 
Moana (2016)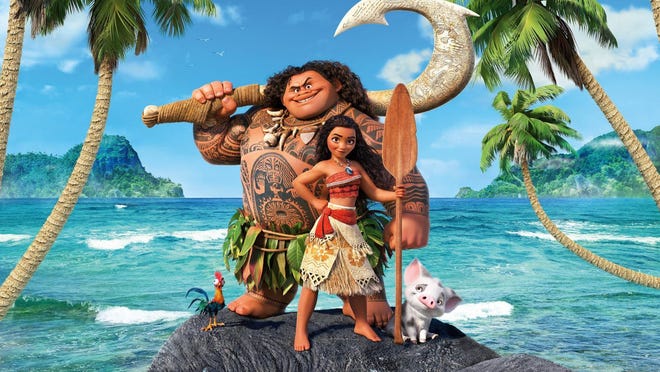 Long gone the era where princesses are damsels in distress. In today's age, we should be teaching our children how to be independent and be brave to take risks in life. This is exactly what Moana is all about. When her island is hit by a strange curse, Moana, the daughter of the island's chief knows she has to do something about it. So she sails out alone to save her people. On her way, she meets the once-powerful demigod Maui and gets him to help her stop the curse by returning back the heart of Te Fiti. This adventurous story of Moana and Maui is actually based on stories from Polynesian mythology.
Ejen Ali the Movie (2019)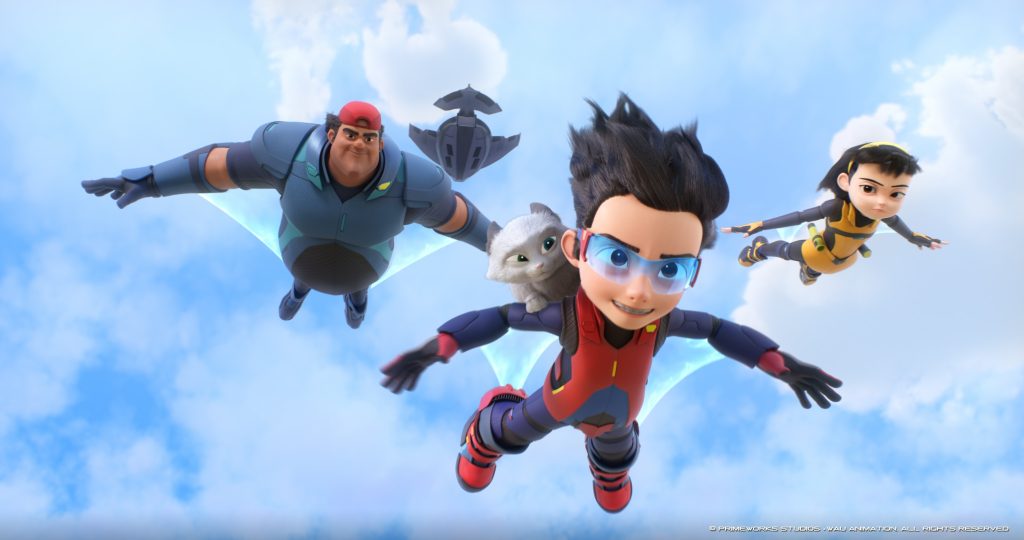 Ali's life changes after he accidentally put on an intelligent device called the Infinity Retinal Intelligent System (IRIS). Being the only one who can handle the device, he was recruited to become an agent for Meta Advance Tactical Agency (MATA). Hence, when MATA decides to no longer use IRIS, he questions his position in the organisation. The plot thickens when a woman named Niki approaches him and claims to know Ali's late mother and her past relationship with MATA. 
This action-packed spy movie is probably one of the best-animated Malaysian movies of all time. It has wonderful casts of different races to showcase the diversity of Cyberraya (an alternate universe based on Cyberjaya), and for those who love going to the mamak, get ready to see some mamak singing action in this movie. It is hilarious.
Inside Out (2015)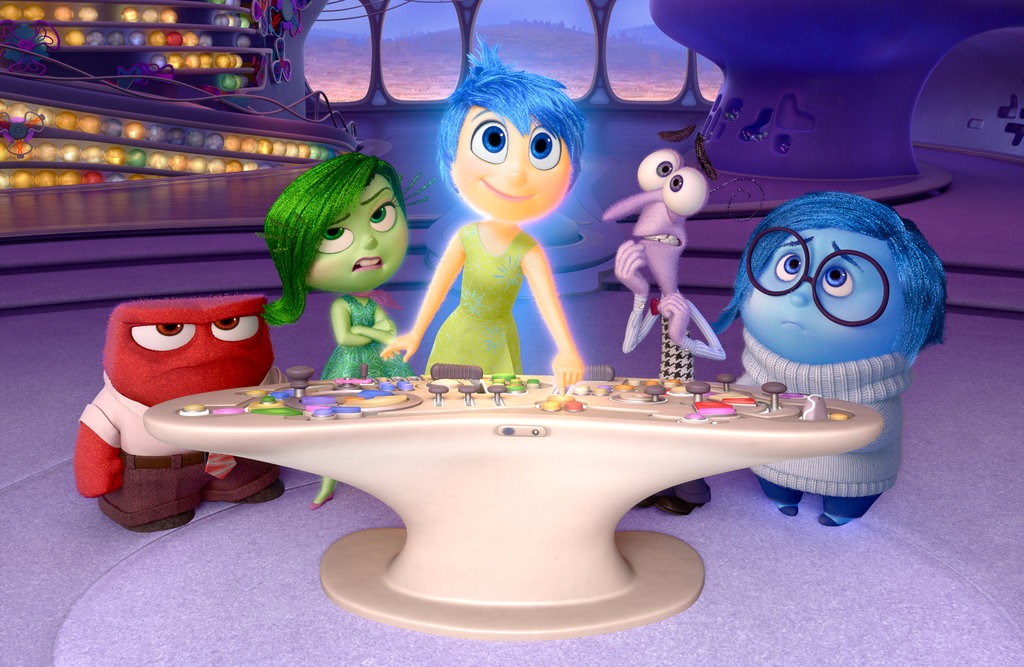 Inside Out is a movie that centres on the emotions of Riley, an 11 years old girl who is undergoing emotional turmoil because she has to leave her friends and the town she grows up in to follow her parents to San Francisco. Riley's main emotion, Joy, is trying to help her to stay positive through this transition but the stress is pushing Joy away and bringing forward her other negative emotions – Sadness, Anger, Fear and Disgust. 
Inside Out is a movie that will pull a heartstring. It teaches us that it is okay to not always be happy. That embracing other types of emotions is important for our mental wellbeing as well. Even as an adult, there are many to learn about feelings and how to deal with them through this animation. 
My Neighbour Totoro (1988)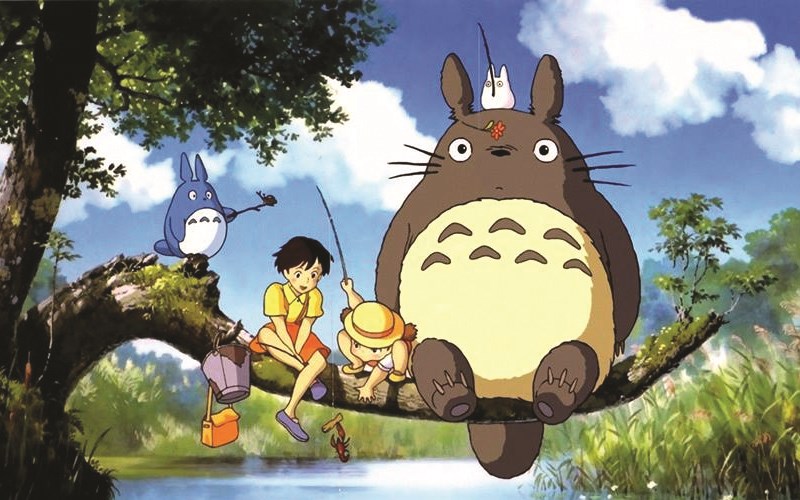 This may be an old animation but My Neighbour Totoro is certainly one of the must-see films from Japan's Studio Ghibli. This animation tells a story about how Satsuke, her little sister and their father settle in their new home in the countryside to wait for the mother who is recuperating in a nearby hospital. However, little did Satsuke and her sister know that the area around this old house is surrounded by strange and wonderful spirits that cannot be seen by adults. Different from many other western animations, My Neighbour Totoro is a little mysterious with a sprinkle of uniqueness and fun. 
P/S: You can also find a dubbed version of this movie to ease your child's understanding.
How to Train Your Dragon (2010)
Fighting dragons is the tradition for the Norse people in the island of Berk, but Hiccup is not a fan of that. Unfortunately, his father is the chief of the Viking clan. Whether he wants it or not, Hiccup has to go to the dragon-training school so that people could see him as the true Viking like his father. Things change when Hiccup becomes friend with Toothless, a dragon that is unable to fly.  Hiccup can be a good role model for children. Through this story, your children can learn that it is okay to be a little different from others because sometimes that is what makes us special. 
Big Hero 6 (2014)
Hiro Hamada is a teenage robotic prodigy who finds excitement in illegal robot fights. Wanting to change his little brother for the better, Tadashi encourages Hiro to create something impressive and even introducing Hiro to his close friends in university. But before Hiro could make his brother proud, a tragedy befalls Tadashi. Due to this, Hiro starts pulling himself away from others. Hiro gets back to his old self ater he discovers a cute inflatable health care companion that Tadashi left, named Baymax.
Brotherly love is a concept that we rarely see on television these days but the relationship between Hiro and Tadashi in this movie is adorable. It is a good reminder for your children to always nice and appreciate each other. 
These are just some of the movies that found great for children. Do let us know if you have watched any of these movies and what do you think about them! You can even share a favourite animation of yours as well.