Labuan International School (LIS) is the first and only private and international school in Labuan.  We are here to provide guidance to children on the road to a lifetime of academic opportunities. With more than 20 years of excellent achievements, LIS continues to nurture children in their mind, body, and soul to help them develop into well-balanced individuals. In LIS, the children are always taught to strive for excellence and inculcated with the belief that nothing is impossible when the mind is willing.
LIS provides Primary and Secondary levels with both National and International curricula hence offering parents the choice of a very much sought after education for their children – an education that resonates 21st Century Learning for the world of global communication and opportunities.
Here's how LIS offers excellence in education:
1. World-Class Educators and Methods
With the winning edge in education, the credibility of the school is further enhanced with its line up of academic staff.  LIS has spared no effort and resources in engaging teachers who are qualified, professional, dedicated and trustworthy. The teachers are constantly upgrading themselves – improving their teaching skills and techniques as well as enhancing their knowledge through development courses conducted by established local teaching institutes and the University of Cambridge for International Examinations.
LIS in line with its objectives, focuses  on meeting the needs of all students through programmes tailored for individual needs in an open classroom without boundaries. The school has continuously embraced new ideas and state of the art technology  including having embarked on a Virtual Learning Environment platform – Schoology, which is a learner-centred one to one learning programme that engages rationalisation of learning and developing  long life learners skills.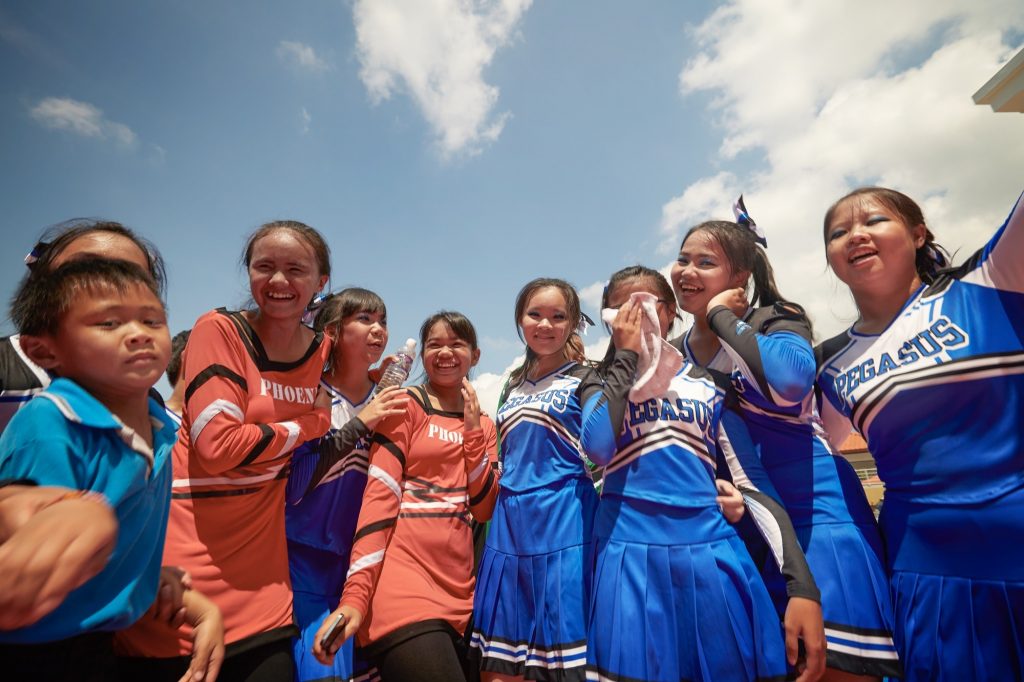 2. British Curriculum From Start to End
Reception is the feeder school for LIS Primary and Secondary Schools. Children of age between 5 to 6 years old benefit from the integration of KSPK (Child Education Standard Curriculum), KSSR (Primary School Standard Curriculum) and International Curriculum. Students at Reception Level are also geared for Primary School preparation where reading, writing, counting and thinking skills are the main focus  in their daily learning activities which will strengthen their proficiency in Mathematics, Science and English. IT Skills are also taught at these early years.
The main Primary School curriculum at LIS for Key Stage 1 and Key Stage 2 is following British Curriculum. Some of the Malaysian National subjects are integrated into the International Curriculum.
We offer the full UK National Curriculum for Secondary School Year 7-9 . At Year 10 and 11, students embark on the IGCSE course, culminating in the Cambridge International Examinations. The school also regularly offers the Cambridge Checkpoint Examination to Lower Secondary  students in every academic year.
The school is well-equipped to deliver high-quality lessons in practical subjects such as Art, ICT, Music, Dance and P.E as well as the usual academic subjects. We encourage students to choose a broad and balanced curriculum for IGCSE.
*The medium of instruction is English for all subjects except Malay As A Foreign Language and Mandarin.
3. Myriad of Extra Curricular Activities
LIS prides itself in the variety of extracurricular activities that it offers. Exciting expeditions namely Bronze, Silver, Gold, Platinum including Annual Campori are offered  throughout the year ranging in their level of difficulties. These activities build noble character and nurture leadership qualities, while demonstrating the importance of discipline and teamwork.
4. Encouraging Participation in Sports and Games
As a member of International Schools Association (ISA), students in LIS can participate in events or competitions organised by other member schools. We also participate in inter-school games organised by the Malaysian Schools Sports Council (MSSWPL & MSSM), receiving Gold Medals at Federal Territory and representing Labuan at State levels. The Swimming Team won the Federal Territory-level swimming championship.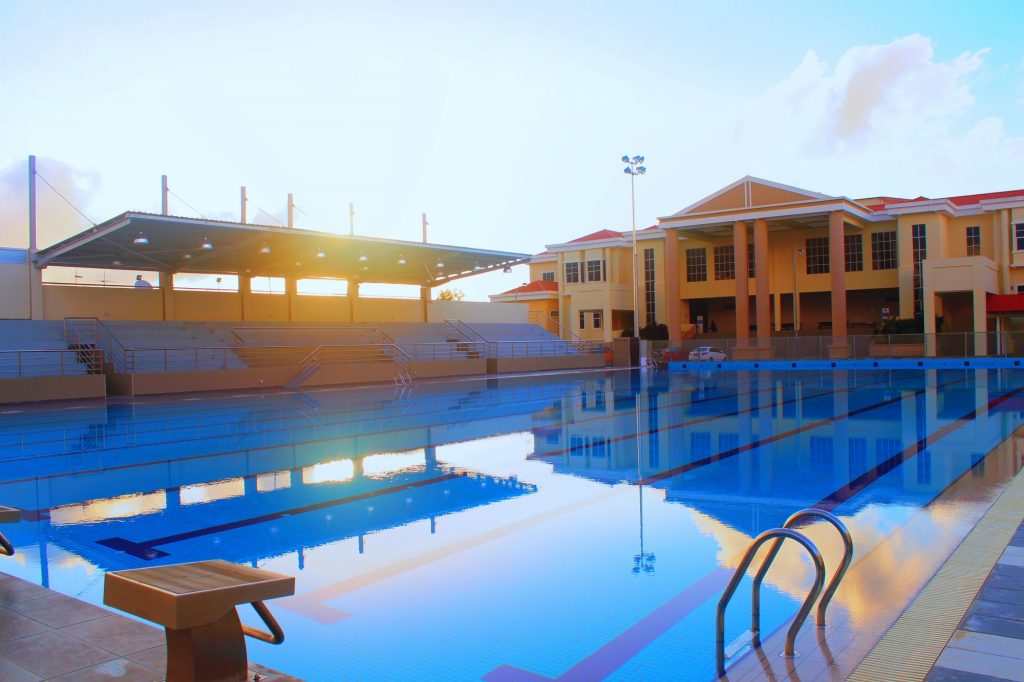 5. Integration of Performing Arts into Curriculum
Our long-term aim is to create a new breed of truly all-rounded LIS students embodying  sportsmen and gentlemen and ladies who are confident, poised with an ear for music, proficient in at least one musical instrument and have a growing appreciation for dance and vocal. To fulfill this objective,  performing arts has been integrated into both Primary and Secondary Schools curriculum.
6. State-of-the-Art Campus Facilities
Labuan International School is housed in a beautiful campus which reflects our vision and philosophy of education. The entirely Wifi-enabled campus comprises air-conditioned classrooms equipped with interactive teaching facilities, modern laboratories, a spacious cafeteria, boarding facilities, state-of-the-art auditorium and art gallery, 24-hour gated security and a full Olympic size swimming pool.
7. Comfortable Student Hostels
Labuan International School offers boys and girls hostels for 53 students each. All rooms are equipped with an en-suite bathroom and air-conditioning. Under the guidance of the Housemaster and Housemistress, the older boys and girls will take a leadership role within each block and help to guide the younger students. The hostels have common areas in the residences, such as dining hall, the student lounge and pantry, are where the students may relax, unwind, collaborate and catch up with each other.
More information
Labuan International School (LIS) also now has a scholarship programme that is open to all Malaysian citizens residing in Malaysia. The LIS Scholarship Program off scholarships for academic, performing arts/music, or sporting excellence. The scholarship is available in both full or partial basis and covers boarding, tuition fees, and other relevant costs. Click here to learn more about Labuan International School.