Malaysians and food are so inseparable, that wherever we go it's always the food that appeals to us first. That is why we thought that we'd come up with this viral food list to ease you in times when you don't know where to eat at. If you are a foodie and an avid Instagrammer to add, then you should certainly tick off all the places on our list below! We promise you won't be disappointed.
Bubble teas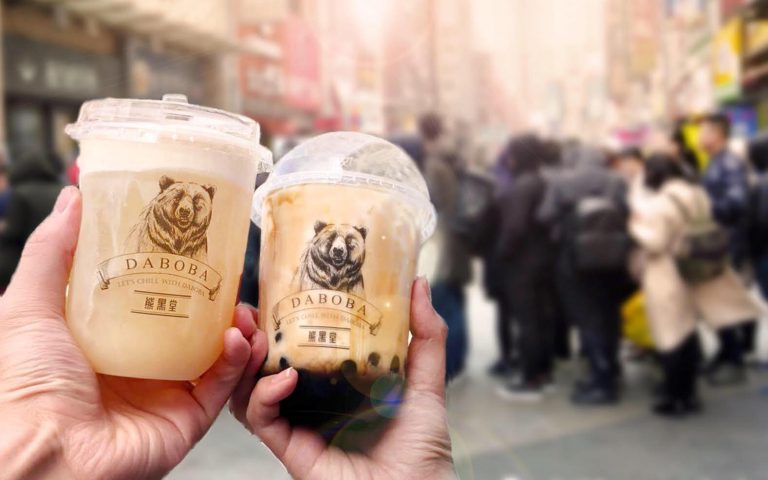 Source: KLNOW
Bubble teas are so hyped up now, it's almost impossible not having seen or heard about them before! In fact, if you go to places like SS15 and Bandar Sunway, the queue for boba teas are so long, it can take you more than an hour before you get your hands on these sugary treats.
Originated from Taiwan in the 1980s, it's the culmination chewy bobas, sweet brown sugar syrup, fresh milk, and variety of flavours that are appealing to youth and adult alike. If you feel like experimenting, perhaps you could get one with the cheese top or rainbow coloured pearls.
Among the trendy bubble tea include Daboba, the Alley, Tiger Sugar and Xin Fu Tang.
Ayam Gepuk Pak Gembus
Source: Xtra
You love spicy food but haven't tried Ayam Gepuk Pak Gembus, yet? Then you are missing out big time.
Although their presence is quite new in Malaysia, this Jogjakarta based franchise has received immense popularity among those who are willing to burn their tongue for the love of spicy comestibles. The chicken is juicy inside and crunchy outside, the sambal is marvellous, the portion is quite large (served with tofu and fried tempeh), and if you feel like it's too hot for you, they even serve unlimited white rice and water to soothe your palate.
The spiciness also comes in a few stages, so if you're can't take spicy food to well but you want to try still, you can start with 'Level 5'. But if you are ready to take up a challenge, then go ahead and go for 'Level 15'!
Hai Di Lao Hot Pot
Source: @haidilaohotpotus/Instagram
The moment this legendary hot pot chain opens its doors to customers in Malaysia, it was so packed with customers that you need to make a one-month reservation for you to get a seat. Otherwise, you can expect to queue up to four hours during peak hour before you can enjoy your foods.
What compels people to eat here is not just the authentic Sichuan hot pot experience that makes it the number 1 hot pot chain in China, the customer service is also top notch.
As customers line up, the restaurant also provides entertainment (e.g. board games, books), snacks (e.g. popcorn, fruits) and services (e.g. kids playground, manicure) to ensure their beloved customers do not turn into Hulks.
Rollney
Source: Rollney Penang Facebook
Essentially, Rollney is Hungarian cylindrical chimney pasty called the kürtőskalács. The pastry (made from flour, sugar, eggs, milk, butter, yeast and salt), is baked on a cone-shaped baking spit and then served with soft serve.
To make it more delicious than it already is, Rollney also offers two options of sauces (i.e. caramel and chocolate) and a big spread of toppings for you to choose from.
If you are on a tight budget, but still want to satisfy your sweet cravings, maybe try going for a Wednesday, as they have a 20% discount offered on this day.
Nasi Kukus Tonggek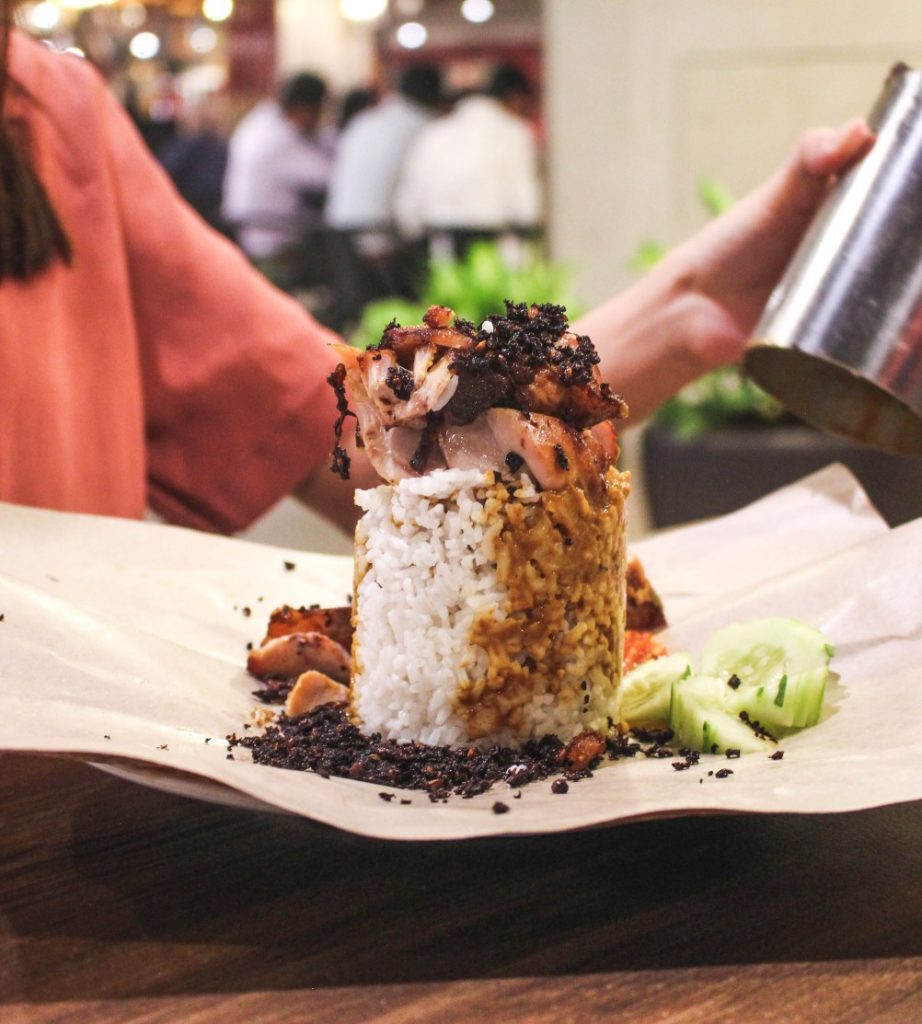 Source: KLfoodie
As the name suggests, what makes this nasi kukus interesting is the fact that you need to stuff in the rice, the gravy and the main dish into a tin can, creating a food tower that sticks up (or tonggek).
Apart from this presentation appeal, the restaurant also serves a variety of traditional Malay, Indonesian, Siamese as well as Western cuisines. So if you are a picky eater, this food haven will certainly please you.
Korean chickens
Source: KyoChon
Other than Korean 'oppas' and 'noonas', Malaysians are also really into Korean chickens these days. No one can really blame them because generally, these chickens are scrumptious. Rather than the typical fast food flavours of 'original' and 'spicy', Korean chickens come in many flavour options. Among the popular ones are garlic, soy sauce, red pepper (or gochujang), cheese wrapped and many more.
Not sure of which one to go? We'd suggest that you try going for Kyochon, 4Fingers, Nanda Chicken, or Choo Choo Chicken.
FamilyMart Oden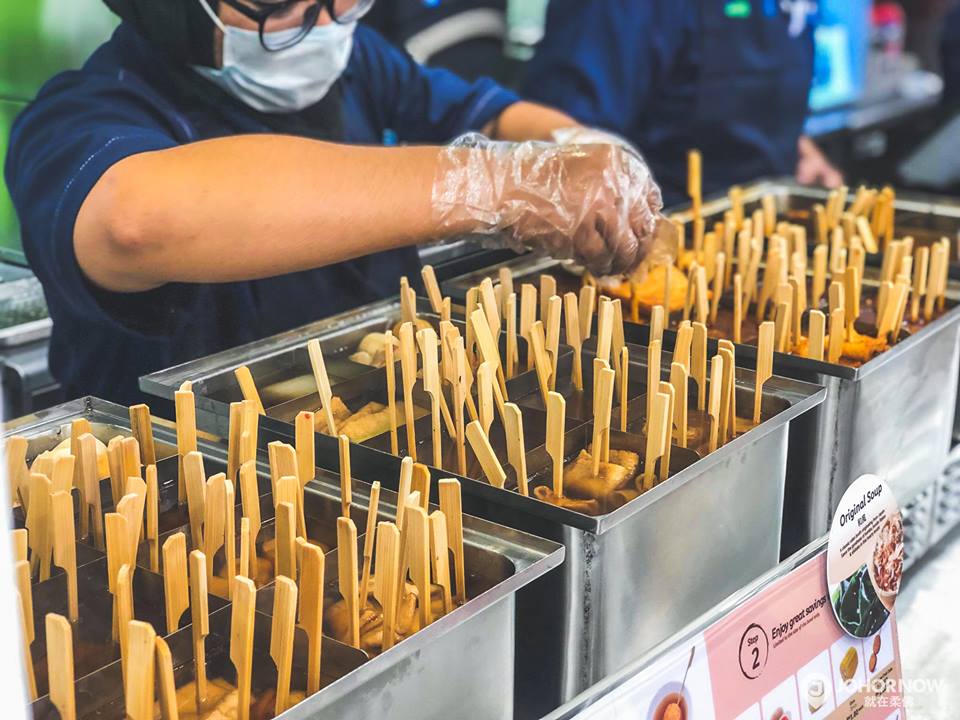 Source: JohorNow
While in Japan, oden is typically prepared during winter times, that's not the case in Malaysia. We like this stew so much, FamilyMart has it served the whole year, despite the heat.
Oden is a Japanese one-pot dishes that combine a deep savoury broth and other ingredients like daikon, fishcakes, and sausages on a stick. To cater to the Malaysian palate, customers can choose to get a starter bowl with an original mild soup or spicy tomyum soup as the broth. Then they can choose whatever add on that they feel like eating.
As of today, there are approximately 30 FamilyMart in Malaysia. So if you haven't gotten your oden fix yet, the new one might just come to your place soon!
Just a little reminder.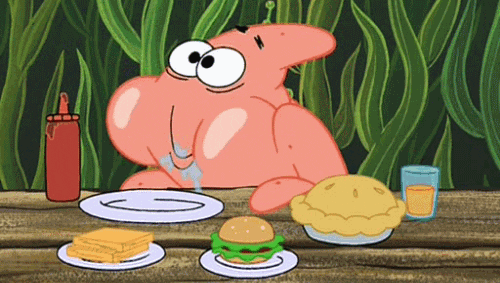 As much as we enjoy suggesting these places to you, we would also like to remind you to eat moderately. They say that health is wealth and we are on the same page too. To learn more about what are the superfoods that are good for one's health, head here.