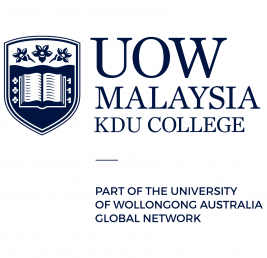 Course Key Info
Field of Study Law

Subject Law

Qualification Bachelor Degree

Course Fee 30,000 50,000

Course Duration 3 Years

Intakes JunSep

Study Mode Full time

Institution Type Private College

Ranking/Rating 4

Features Twining
Course Description
Oxford Brookes University has been named as one of the top 50 young universities in the world by the QS World University Rankings 2018 – and is the only UK University to make the list. The QS top 50 under 50.
This program provides students the flexibility of getting a UK certificate without baring the cost of completing the degree in UK for 3 years. The flexibility allows students to experience 2 years in UOW Malaysia KDU and their final 3rd year in Oxford, England. Moreover, the twinning program allows direct transfer to OBU without addition hassle upon completion of the 2nd year.
This twinning program offered by Oxford Brookes University at UOW Malaysia KDU gives you a thorough grounding in all the core subjects needed to practise as a lawyer, both in Malaysia and the United Kingdom. The degree conferred upon successful completion of your studies is validated by both the UK Bar and UK Law Society in UK and Malaysia's Bar council.
Tuition Fees:
Malaysian Student: RM 15, 850 per year costing RM 47, 550 for the whole course
International Student: RM 19, 417 per year costing RM 58, 250 for the whole course
YEAR 1
Foundational Legal Skills

Criminal Law

Contract Law

Public Law

Legal Method
YEAR 2
European Union Law

Company Law

Law of Tort

Land Law

Commercial Law
YEAR 3 (to be completed in UK)
Advance Legal Research

Equity and Trust

Elective (choices up to 6 module credits)
* Third year requirement subject to Oxford Brookes University
Civil and Criminal Procedure

Communication Skills for Lawyers

Computer Law and Intellectual Property

Crime and Society

Criminal Evidence

Dissertation

Employment Law

Equality Law

Family Law (double honours)

Independent Study Module
International Human Rights Law

International Law and Institutions

International Trade Law

Law and Religion in the 21st Century

Law, Environmentalism and Society

Law in Action (double honours)

Legal Theory and Critique

Medical Law

Nationality, Immigration and Asylum

Understanding Criminal Justice
* Subject to changes by OBU without notice.​
Bahasa Kebangsaan A*

Bahasa Melayu Komunikasi 2 (International Students)

Community Services and Co-curricular Activities

Critical Thinking and Reading Skills

Hubungan Etnik (Malaysian Students)

Life in Malaysia

Pengajian Malaysia 3 (International Students)

Tamadun Islam dan Tamadun Asia (Malaysian Students)
Bahasa Kebangsaan A is compulsory for all Malaysian students
without a credit in SPM Bahasa Malaysia.

without SPM Bahasa Malaysia (applicable to students from UEC, O Level, or other equivalent programmes)

Local Student :
MUET Band 4 / IELTS overall Band 6.0. Third year requirements subject to OBU
International Student :
Band 6.0 in IELTS; or a min score of 60 (IBT) or 499 (PBT) in TOEFL; or a score of 50 and above for Pearson English Test
*If English Language requirements are not fulfilled, additional English module(s) may be taken at UOW Malaysia KDU. 

A Levels :
2Ds
STPM :
2Cs (with min. CGPA 2.00, excluding General Paper)
UEC :
5Bs and 3 SPM credits (inclusive of English) or 8Bs and credit in English at SPM level
SAM / AUSMAT :
ATAR 80
Any other qualification :
Subject to case by case evaluation upon acceptance by Oxford Brookes University
*Requirements for CLP :
Min 3 credits (inclusive of Bahasa Malaysia) in SPM or its equivalent obtained in one sitting

Min 2 Principle Passes at STPM level or its equivalent obtained in one sitting

At least a Second Class lower law degree
Other courses you may like