Isn't it strange when you find yourself tearing for someone that you've probably never met even once in your life? Well, I think most of the NBA fans found themselves in tears when they received the news that Kobe Bryant was found dead in a helicopter crash at California while heading to Mamba Sport Academy together with his daughter Gianna Bryant (also known as Gigi), two members of her team and their parents. 
Kobe Bryant, a name that most of us are familiar with. Throughout his life as a professional NBA player, he did not only inspire people through his skills on the court, but also through the attitude that he had towards the game. Many might think that basketball is nothing but just a sport. To him, basketball was his life.
I was a basketball player back in high school. I remembered those times where my teammates and I would gather around to watch NBA matches in the "mamak" stall. Bryant was one of the players that caught my attention. Part of it was because of his popularity during those times, however his attitude is one of the aspects that made me love him. Many of my friends started playing basketball when Kobe Bryant scored continuously in his match, to the point where we shouted "Kobe!" whenever we threw something in the air, copying Bryant's shooting gestures. So how does Kobe Bryant inspire the generation? What's so special about him that not only Americans but fans from other countries shed a tear when they found out that Kobe Bryant passed away? In this article, we will see how Kobe Bryant's spirit helped the younger generation to stay positive and keep fighting for what they want, with some of these famous quotes by him.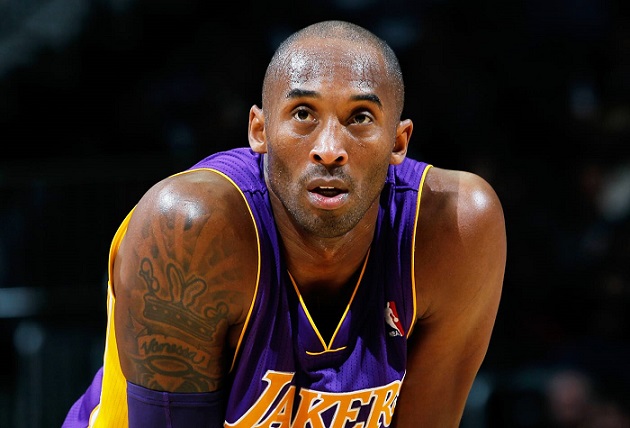 Hard work outweighs talents – every time
To Bryant, there was no such thing as free lunch. You pay for what you want. Even though Bryant's father was an NBA player, but that did not mean that he would naturally have the talent to play basketball. It all because of hard work. That's what he called "Mamba mentality". Mamba mentality is a spirit where you should always work hard to turn your dreams into reality. In one of the interviews that he had, the reporter asked how could he be so successful. His response to this question has become a famous quote today: "Have you seen Los Angeles at 4am? I see it often. Because I have been starting training at this time." 
In fact, youth nowadays often give up easily when they face obstacles in life. The excuse that they often give is that "We are not talented enough for this." This is not right! Not being blessed with talents does not give you an excuse to give up. Instead, it should be a motivation for you to work harder to achieve success. As simple as that. Therefore, do not be lazy, for laziness will pull you further away from your goals.
Follow your dream
Bryant started playing basketball when he was 7. He used to roll his socks up and pretended  that he was shooting a ball. He went to his father's teammate to ask for a one-on-one match when he was just 11. He treated every game seriously and this was why he became so successful in his NBA life. His affection towards basketball allowed him to work harder to overtake another legend in the basketball world – Michael Jordan – in terms of total points scored in his entire career.
We should all note that pursuing a dream is way harder than what you expect. You're bound to face struggles and difficulties. You'll feel anxious and stressed out. But once you overcome it, the reward would be something that you will never regret for trying so hard. Carry out the Mamba spirit that Bryant had passed forward to his fellow fans! Keep pushing, keep fighting and keep going!
Never stop learning
You might think that a legend like Kobe Bryant doesn't need to put more effort into training since he is already a professional. You are wrong if you have that thought. He trained harder than his teammates. Learning is one of the things that improved his skills. He was humble enough to learn from his opponents, and watch videos to readjust his gestures when playing basketball. He can speak several languages such as English, Spanish, Italian and many more despite not pursuing higher education. The reason to why he picked up these different languages was to make his winning easier, but tougher for his opponent. He wanted to know what was going on when the opponents were speaking in other languages so that he could think of a solution to counter-attack. Bryant also invested in filming in which his film won the 2018 Academy Award in the animated short category for "Dear Basketball". See, he did not have knowledge in filming, yet he was still willing to learn! 
We should realize that learning is a lifelong process. You can never stop learning. Learning can not only improve your knowledge and skills, but it can also increase your own self-values. Self-values can boost your confidence thus helping you to strive forward.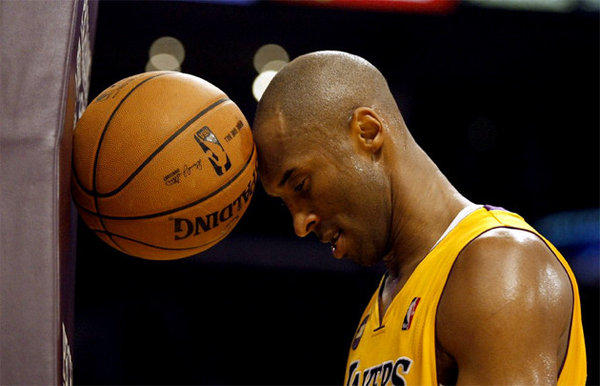 Inspire people with what you do
Bryant's biggest goal in life was not only to be a legend in basketball. He wanted to inspire people through what he did. "The most important thing is to try and inspire people so that they can be great in whatever they want to do". That is why you often see him in most of the basketball related shows, especially in China. He was kind enough to share his skills with the younger generation. He constantly encouraged them to do better. Those inspirational quotes by him have helped many to walk out from their hopeless state. Many had also decided to try again even when they failed because they saw how Kobe Bryant popped his dislocated finger back during his last game against the great San Antonio Spurs. This reflects one of the quotes he said, "I'll do whatever it takes to win games."

Stay positive
Definitely, everyone has fears. We can't deny that we will doubt ourselves sometimes. However, what we can do is to not be conquered by fear. Kobe Bryant wasn't this good during his first NBA match. Worst, he shot four air balls. As a professional basketball player, four air-balls are definitely not acceptable! People laughed and mocked him. During one of his interviews when the reporter brought up this issue, his reply won the hearts of many. He admitted that he didn't play well in that match, but that mistake turned out to be his motivation for his next game. 
Never allow yourself to be conquered by the voices outside. You determine who you want to be. If you are afraid to fail, then you would fail. In order to put more trust in yourself, and to prove to others that you are able to achieve certain things, it links back to the first point where you should work hard to be successful. Kobe Bryant didn't win easily, he fought hard during his journey. His determination, hunger to win, attitude and hard work were the reasons behind his legacy.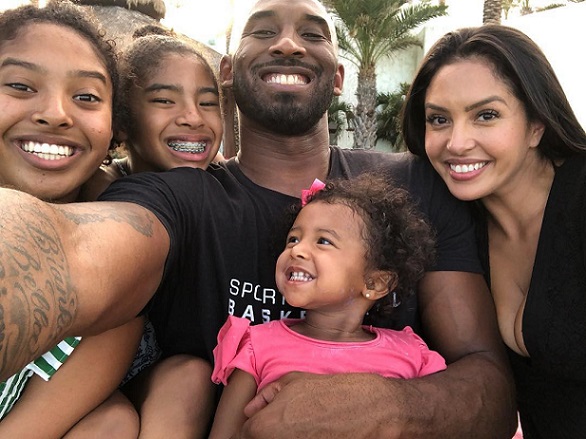 Love your family
If you are a fan of Kobe Bryant, you would know how much love he had towards his family members, especially Gigi, his second daughter who loved basketball just like him. Bryant coached his daughter's team (Mamba Academy) and would take her to watch other professional basketball teams. During games, he'd talk to her about certain plays and situations. He was proud to have Gigi as his girl where he mentioned that Gigi was the first person to say that he didn't need a son to carry on his legacy during Jimmy Kimmel Live. You could see him beaming and smiling with pride as he talked about his young daughter. He started travelling regularly by helicopter just to make sure that he could spend more time with his family. Knowing that there were times where he would not be able to see his daughters, he cherished every time when he could spend with the kids even if it was just a 20 minutes ride in the car. To get a balance between his career and his family, he decided to wake up early for his training and head back home to wake his kids up for school. We see how loving Bryant was as a father. Both him and his wife, Vanessa, always taught their daughters to be independent and to work hard to accomplish their dreams. Bryant was indeed a perfect example of what a father should be like.
It was really heartbreaking to lose him so soon. Kobe Bryant had indeed inspired the generation. However, we should always remember to carry out the Mamba Spirit in whatever we do. Heroes come and go, but legends are forever. So, get up and start pursuing your dreams today!