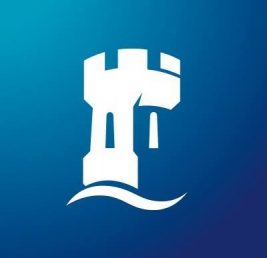 Course Key Info
Field of Study Education

Subject Teaching English

Qualification Masters

Course Fee From RM46,000

Course Duration 2 Years

Intakes JunDec

Study Mode Full timePart time

Institution Type Private University
Course Description
This course is suitable if you are currently or looking to teach English to speakers of other languages, keen to build on your existing knowledge and experience, seeking to improve your career prospects or interested in researching your own teaching practices/context.
It will prepare you to conduct independent research into teaching and learning and provides a pathway to doctoral study. You will meet expert tutors in the field of English language teaching, a major branch of applied linguistics, who have many years' experience teaching at this level and who are committed to providing the best quality study experience.
Our teaching is informed by leading research and we offer optional modules which reflect the latest in applied linguistics and language teacher education. You will learn in a modern, high-tech learning environment with a lively, multi-cultural social experience.
We offer a range of support including interactive, collaborative teaching methods, individual tutorials, opportunities to pursue your professional and research interests, access to extensive study materials and free support for developing proficiency in academic English.
Tuition Fees:
Malaysian Students: RM46,000 for the whole course 
International Students: RM55,200 for the whole course
Mode:
Full-time:  1-2 years
Part-time: 2-4 years 
Core modules
Language Teaching: Methodology and Curriculum
The module focuses on topics which have been the subject of recent discussion and research in the field of foreign and second language teaching. These include:
a historical review of language teaching methods and approaches
content vs process syllabus design in language teaching
humanism in language teaching
Communicative Language Teaching and Task Based Learning
areas of applied linguistics particularly relevant to teaching of productive skills, especially sociolinguistics and pragmatics
areas of applied linguistics particularly relevant to the teaching of receptive skills, especially psycholinguistics
You will be expected to read, understand and engage critically with the research presented on these topics.

Understanding Language Learning and the Language Learner
The module focuses on key areas in Applied Linguistics relating to Second Language Acquisition (SLA), and explores them from the perspective of both language learners and teachers. These include:
'the good language learner'
a historical overview of theories of SLA (key insights from applied linguistic research)
recent applied linguistic developments in the theorisation of SLA as a dynamic complex system and social process
implications of first language acquisition for SLA
variability and individual differences in SLA (gender, age, aptitude, motivation, attitudes and beliefs, cognitive styles, strategies, autonomy and self-regulation)
the role of grammar, vocabulary and phonology instruction in second language learning
trends in applied linguistic research into SLA including the broadening of the field, greater exploitation of computerised samples of language, the growing stature of classroom-based investigation
You will be expected to read, understand and engage critically with the research presented on these topics.
Elective modules
Four electives will be offered each year. Only one elective module is offered during each module delivery point. There are four module delivery points every year.
There are two options for choosing your elective modules:
Option 1: Choose TWO elective modules offered in TESOL groups.
Option 2: Choose ONE elective module in TESOL group, and another module from other programmes offered by the School of Education.
Assessment in Language Education
This module will look at:
purposes of assessment
types of assessment
communicative assessment
assessing the '4 Skills'
case studies of key international exams
current issues in language assessment

Managing Language Teaching and Language Teachers
The module covers:
organisational structures and management of language teaching organisations (LTOs)
issues in marketing, finance and managing change
managing staff: staff selection, appraisal and relations, staff development
models of teacher learningdeveloping activities and materials for teacher trainingobservation of teachersinvestigating the discourse of managing, training and teaching

Material and Technology in Language Education
This module will look at:
the role of learning/teaching materials and resources
types and models of evaluation of materials and resources
the relationship between methodology and materials/resources
models of Technology Enhanced Langue Learning
mobile langue learning
computer mediated communication
the implications of materials and technology for teacher education
Teaching English for Academic Purposes: Context, Language and Pedagogy 
This module considers:
current status of English for Academic Purposes (EAP) and English for Specific Purposes
academic communities and contexts: knowledge creation, critical thinking and evidence-based reasoning
genre: communicative purpose, rhetorical organisation and stance
academic grammar and vocabulary
text processing and production
EAP learner identity, backgrounds and expectations
types of EAP courses based on needs, contexts and constraints
EAP classroom practice
EAP teachers: beliefs, identities and professional development
research philosophies and methods
Teaching Language to Young Learners
The module focuses on key areas relating to the teaching of languages to younger learners and explores them from the perspective of both language learners and teachers. These include:
profiles and language needs of younger language learnersage-appropriate methodologies
multisensory, learner-centred activities, for example, stories, songs, films drama and play
cooperation, interactive interpersonal communication and integrated grammar
classroom management/organisation and the investigation of critical classroom incidents
an overview of theories and research relating to younger learners
engaging with culture and community
issues relating to bilingualism, multilingualism and translanguaging
Dissertation Module
This substantive piece of scholarship within the field of the course will normally be based on interests and skills you have developed in the course of the modules already studied. You will choose a topic in consultation with your course leader and an appropriate supervisor.

English language requirements
IELTS (Academic): 6.5 (with no less than 6.0 in each element)
TOEFL (iBT): 87 (minimum 20 in Speaking and 19 in all other elements)
PTE (Academic): 62 (with no less than 55 in each element)
MUET: Band 4

Entry requirements
A relevant second class honours degree (or international equivalent). Relevant experience may be required for some of the programmes.
Non-UK qualifications will be assessed against this standard.
Malaysians applying as a matured student without the standard entry requirements but with substantial and relevant work experience (and have successfully passed APEL's assessment through Malaysian Qualifications Agency) may be considered for an entry at the Postgraduate Certificate Level. Admission is at the discretion of the School.
Other courses you may like