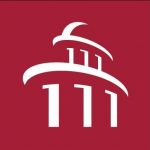 Key Info
Founded Since 1977

Institution Type Private College

Fees Range $$$$

Student Numbers 25000
Overview
SEGi's humble inception in 1977, offering certificate programmes, observes a significant growth inSEGi's Kuala Lumpur campus, whichnow offers a wide range of programmes from foundation to master degree levels.
SEGi College Kuala Lumpur's track record is renowned throughout the Klang Valley and parents who have studied at SEGi continue to recommend their children to study at this campus.
The campus is strategically located in the capital city of Malaysia, where students enjoy the perks of cosmopolitan living – easy access to all modern amenities of the city such as the Light Rail Transport (LRT), buses, shopping malls, banks, restaurants, tourist attractions, and entertainment spots.
The hectic location symbolises the impact this campus has on its teaching and learning capacity throughout the year. Progress is unceasing. Local students from every corner of Malaysia flock to this campus to express their yearning for a glimpse of success in the future. SEGi College Kuala Lumpur also attracts a considerable number of international students, creating a competitive landscape for the pupils in general for such diversity.
With more than 35 years of education excellence, SEGi College Kuala Lumpur has built a massive portfolio with its success in nurturing and grooming thousands of graduates.These graduates have gone on to become leaders in their chosen fields. The college also boasts having many lecturers with more than 10 years' experience. To date, the college has more than 6,000 students studying full-time and part-time modes with current and upcoming initiatives and collaborations sustaining and expanding this accomplishment to further extent.

SEGi has numerous international university partners, including the University of Greenwich, University of Sunderland, Cardiff University, Troy University, University of Southern Queensland and more.

Hostel & private accommodation
Cafetaria
Counselling
Recreational
Library
Fitness centre / gym
WiFi Connectivity
MultiPurpose Hall
Administrative & Service
Outdoor Sports / Indoor Games
Labs & Workshops
Student Lounge
Prayer room
Swimming Pool
Auditorium
Convenience stores
Clubs & societies
Learning (class room with air conditioner)
Hostel 
Accommodations includes on and off-campus options ranging from traditionally college residence (within college premise) to modern shared apartments. With out extensive range of accommodation there's something to suit everyone. All accommodation is reasonably priced and conveniently located close to the campus.
Private accommodation
Private accommodation is also available for those who prefer to live off-campus. A list of private accommodation options can be obtained at the Student Service Center. You may also wish to consult the classifieds section of the local newspaper for more choices.
There is no set location for private accommodation. However, you are encouraged to live close to the campus. Private accommodation rental is paid directly to the landlord and accommodation options can vary between single, twin-sharing, partly furnished and fully furnished.

Here's everything you need to know about getting around campus:
Parking your vehicle and requesting for a parking permit.
Specially designated visitor parking is available for visitors for course enquiry or campus visit.
Public transport, it's walking distance to Masjid Jamek LRT station.
It's accessible using many different type of public transport cause of the strategic location.
Reviews
I have seen a college student's study card and a bag of money once, the student's name is Isaac Ling Seng Yap. SCKL2000034 or DIBA2 / 202003, please come to kawan restaurant the hub in eco city to pick up
Available Courses From SEGi College Kuala Lumpur