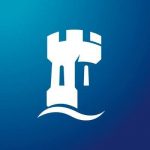 Key Info
Founded Since 1948

Institution Type Private University

Fees Range $$$$$

Student Numbers 3500
Overview
The University of Nottingham Malaysia Campus awards students with the same degree as the one from the UK. The Malaysia campus was the first campus of a British university in Malaysia and one of the first to open outside Britain, earning the distinction of the Queen's Awards for Enterprise 2001 and the Queen's Award for Industry (International Trade) 2006.
According to Times Good University Guide 2016 is 'the nearest Britain has to a truly global university, with a "distinct" approach to internationalisation, which rests on those full-scale campuses in China and Malaysia, as well as a large presence in its home city. Its recreational and research facilities are both modern and well-equipped and the courses are accredited by recognised bodies like the UK Engineering Council and the Association of MBA. Students of Nottingham are no strangers at winning awards at conferences, IChemE UK, and the International Association of Engineers, while the formation of the campus itself has won the Queen's Award for Enterprise and the Queen's Award for Industry.

Students who are studying at the University of Nottingham Malaysia can apply to study at our overseas campuses in China and the UK for a period of one semester or one academic year through the Inter-campus Exchange Programme.
To be eligible to apply to the programme:
students must have completed at least one year of their degree study at the Malaysia Campus.

students have to obtain a passing mark of minimum 55% in order to apply onto the exchange scheme. The first semester result will be used for the exchange application. Students need to maintain their current year average of 55% in their second semester result in order to progress for the exchange programme. Failure to maintain will result in cancellation of the progress for the exchange.

no students taking resits are permitted to progress onto the exchange scheme.

students studying for an undergraduate degree programme which is also offered at either the China Campus or the UK Campus.

Sports facilities include a gymnasium, swimming pool, sports hall with 6 badminton courts, two basketball courts, two volleyball courts, netball court & futsal court, two outdoor tennis courts, an outdoor multipurpose field with two football field, rugby, hockey & cricket pitch

Islamic prayer facilities are available 24 hours a day. The nearest mosque is in Semenyih. On Fridays, there is a free bus service scheduled around lunchtime to transport students there.

The University offers a variety of On-Campus Accommodation where learning facilities and amenities are all just a short walk away. Newer accommodation consisting of six halls of residence are located in Student Village North (J Halls), while Student Village South (I Halls) consist of five halls of residence completed when the purpose-built campus was first constructed.
Each residential hall has its own Hall Warderns (staff) and Hall Tutors (postgraduate students) who will be available to care for your safety and welfare. Entrance into your halls are via door access control using your student ID card.
Security is provided by a team of in-house security officers and outsourced security guards. The University also has over 300 CCTV cameras throughout the campus.
All rooms are fully furnished with internet connection. Every floor has a pantry-area where light cooking are allowed. Each room in Student Village North (J Halls) has a mini refrigerator while Student Village South (I Halls) rooms share refrigerators in the common Pantry Lounge at each floor.
There are also free maintenance (upon appointment) and free room cleaning services (upon request) in the presence of the Resident. Residents may use the coin-operated laundry facilities at their own expenses available in both Student Villages North and South. Student Village North has two Hubs, Radius and Nexus, where additional facilities are located, including TV room, Games room and leisure learning spaces.

We are 45 minutes from the Kuala Lumpur. The campus is accessible via any of the main highways such as the Cheras-Kajang Highway, North-South Expressway, Kajang-SILK Highway, or SILK Highway towards Sungai Long.
Once you reach the town of Semenyih, the campus is located 3km east of the junction of Jalan Broga and Highway 1 in Semenyih, Selangor.
The University also manages a fleet of buses and vans to provide free shuttle services on fixed routes available throughout the year. You will need to show your student or staff ID upon entering the vehicles.
Daily Monday to Sunday: Taman Tasik Semenyih (TTS), Kajang KTM and MRT (SBK 33 Sg Jernih) stations, Tesco Semenyih, and Kuala Lumpur Teaching Centre

Weekday Monday to Friday: Terminal Bersepadu Selatan (TBS)

Weekend Saturday and Sunday: IOI City Mall, Cyberjaya
Reviews
A terrible university that only interested in money. Trust me, for the course fee that you pay, you will get a genuine quality education from Sunway or Taylor's.
Available Courses From UNMC