Now that you have finished your secondary education, what's next? As you party away and enjoy a good break from studying and exams, it is surely a good idea to plan and review your further education plans. If you're planning to pursue a bachelor's degree, you will surely need a pre-university qualification to gain admission. There are many of you who are unsure which programme to choose or deciding on one because of your friends or simply choosing one because you don't know what type of programmes exist.
Don't fret, this article will summarise everything you need to know in considering which pre-University programme you should go for. Chances are you'll be more certain after this. You can download a checklist crunch at the end of the article!
Programmes – Internal vs External
 Asides from STPM (Form 6), there are a huge range of pre-university programmes being offered in Malaysia. Other than choosing a programme that is of your interest, it is also important to decide (which country) to pursue your bachelors degree. This is because certain programmes only allows you to enrol to specific countries.
In contrast, if you choose to study locally, certain internal programmes are only recognised by partner-universities in Malaysia. Therefore, it is crucial to understand each programme thoroughly before choosing one. If you have yet to decide where and what tertiery education you would like to pursue, you may want to choose a programme that is widely accepted across the world which gives you more versatility later on. A few choices would be the A-Levels  and International Baccalaureate (IB).
External (International) Programmes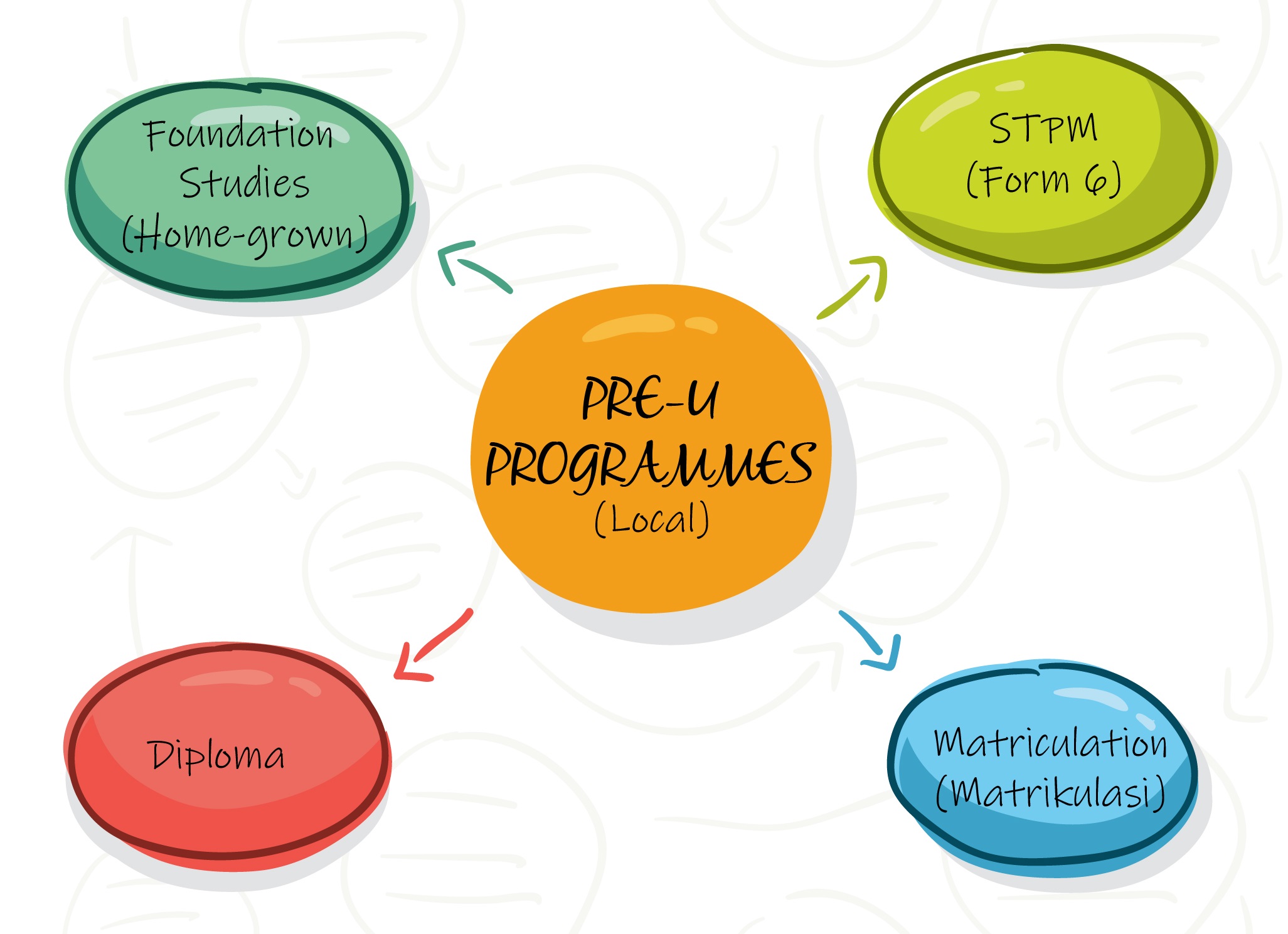 Internal (Local) Programmes
Do click the links below for more in-depth explanation on each programmes:
Timing of Intake
 While some pre-university programmes have several intakes a year, others may only have one or two intakes. Some of your may want to take a few months break after your huge examination. If the programme you're interested in is only offered every Januray, this would mean that you need to wait for the following year to begin that programme. Therefore, it is wise to check on your preferred programme's intake earlier. You can start your research even before your  secondary school graduation.
Course Duration
Generally, most of the Pre-U programmes are 1 year in duration but there also some that takes 1.5 to 2 years for completion. Shorter duration courses may also indicate longer hour classes and more intensive syllabus. Do you prefer a shorter, more intense course or do you prefer a longer, less intense course? It is always a good idea for you to find out the schedule and intensity of the programme you're interested in before you decide.
Choice of 

Subjects
 Depending on what you would like to pursue for your bachelor's degree, you should find out there if that certain course requires any pre-requisites or compulsory subjects to be taken. This will help you choose your subjects and pre-U programme easily. Do take note that each college offers a slightly difference choice of subjects and the subject combination may be less flexible at certain colleges.
Assessment Method
 Would you prefer to just sit for one final examination at the end of the course? Or a combination of examinations and course work? Or continuous assessments throughout the course? It is important to take the assessment method into consideration as different students will score better with different studying methods. While some score better preparing for a big final examination, others may not and they score better with continuous small assessments due to less pressure.
Tuition Fees
 Tuition fees for pre-university programmes can vary significantly. Depending on the colleges as well, some of the courses are more affordable than the others. Choosing a course that is relatively cheaper doesn't mean it has lower quality syllabus and vice versa. You may also consider the options of getting a scholarship or a loan for your education, provided if the course you choose is entitled for them. Don't hesitate to seek advice and feedback from your teachers or your elder cousins and friends.
Location and Transportation
 Do you have your own car or private transportation? If not, you will need to consider colleges that are easily accessible through public transportation. In addition, if you're from out of state, do ensure to check on the available accommodation options and whether it is convenient for you to commute around.
Facilities
 If you're an outgoing person, college facilities may be a factor for your consideration in choosing a college. Most colleges will have some basic facilities such as dance studio, library, study area, cafeteria, laboratories, and lecture halls. However, bigger colleges may provide a football field, badminton court, tennis court, swimming pool and even a gym! Of course, colleges with better facilities will also generally charge higher tuition fees. Therefore, weigh and assess the cost yourself given the quality of syllabus, facilities and every other factors stated above.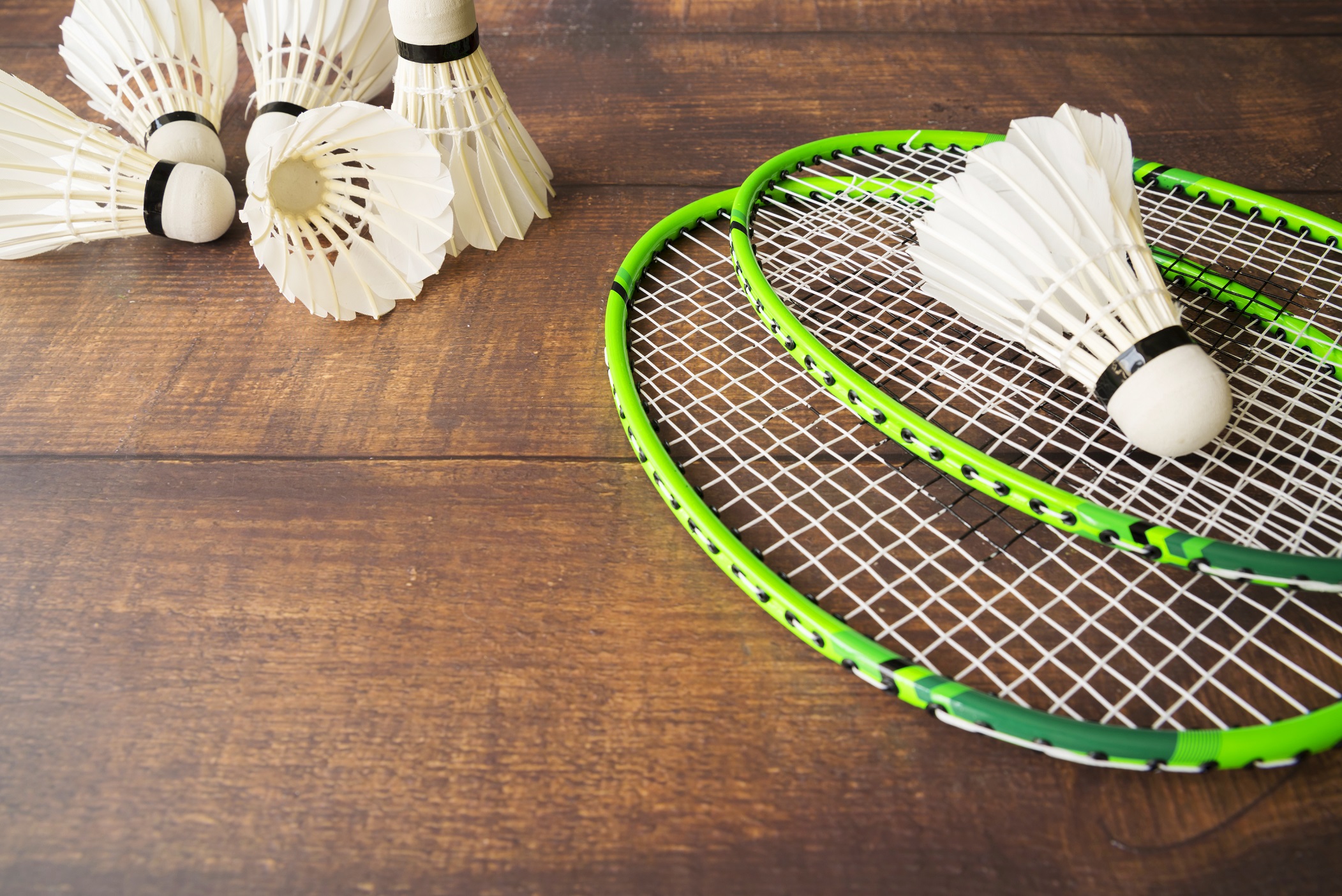 Before you decide with the path you want to embark on, these are some the questions you can ask yourself :
Which one are you better at? Studying for exams, or coursework?

Do you know what exactly you want to learn for your degree, or do you want to keep your options open for now?

What is your budget? Can you get a scholarship or a loan?

Do you want to do your degree locally or abroad? And if you aim to pursue your education abroad, will this course be recognised by the university you want to go to?
There you have it! All the best, guys!! And don't sweat, college will be so fun! Also, below are the links for more in-depth informaiton on each of the programmes offered in Malaysia: