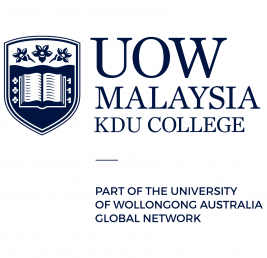 Course Key Info
Field of Study Pre-University

Subject American Degree Transfer Programme

Qualification Pre-University & Foundation

Course Fee 30,000 50,000

Course Duration 2 Years

Intakes JanJunSep

Institution Type Private College

Ranking/Rating 4
Course Description
The liberal education system of the American Degree Transfer Program (ADP) supports the spirit of inquiry and fosters a culture of idea exchange by focusing on critical thinking. This falls in line with the ideal that students will reach their full potential in the midst of a diversified environment they helped create, which will open more doors to various different communities around the world.
Students enjoy a high level of flexibility in their studies, with two years of liberal arts studies before deciding on a major in specific disciplines. They are free to pick a combination of science and arts subjects, on what they prefer. They also receive personalised attention, due to small classes taught by experienced lecturers. All this ensure each student garners a well-rounded education that gives him/her the power to communicate confidently and think independently.
Contrary to its name, the program allows students to transfer to not only American universities but also to institutions in the UK, New Zealand and Canada. Since its inception, thousands of students have transferred to more than 500 universities and colleges in the USA with the help of our supportive university placement services.
Tuition Fees:
Malaysian Student: RM 16930 per year costing RM33, 860 for the whole course
International Student: RM 22,280 per year costing RM 44, 560 for the whole course
NATURAL SCIENCE
General Biology 1 with Lab

General Chemistry 1 with Lab

General Physics 1 with Lab
HUMANITIES
SOCIAL SCIENCES
Introduction to Anthropology

General Psychology

General Sociology
COMMUNICATIONS
Introduction to Public Speaking

Organizational Communication

Business Communication

English Composition 1
COMPUTING
Basic Computing Principles
MATHEMATICS
Algebra

Business Mathematics
Students are expected to complete the General Education Requirement and Specialization Electives that will total a minimum of 60 credits with 20 – 30 credits of major related courses.
Hubungan Etnik (Malaysian Students)

Tamadun Islam and Tamadun Asia (Malaysian Students)

Life in Malaysia

Bahasa Melayu Komunikasi 2 (International Students)

Pengajian Malaysia 3 (International Students)

Critical Thinking and Reading Skills

Bahasa Kebangsaan A

Community Services & Co-curricular Activities

Local Student :
Credit (SPM / 1119 / UEC / O Levels examination)
International Student :
Band 5.0 in IELTS; or a score of 35 (IBT) or 415 (PBT) in TOEFL
*If English language requirements are not fulfilled, additional English module(s) may be taken at UOW Malaysia KDU.

SPM / O Levels :
5 Credits inclusive of a Credit in English
UEC :
Pass with 5 Credits (5Bs) inclusive of a Credit in English
Any other qualifications deemed equivalent by the Ministry of Education, Malaysia (or as stated in the Document Senarai Nilai Taraf Kelayakan Akademik, Malaysian Qualifications Agency): 
Pass