Test children of their understanding of the difference between fairy tales and fable, get them to imagine and draw their own fairy tale and see if they can guess the fables just by their description using these activities we've prepared for them!
Fairy Tales Coloring Pages
Use this fantastic fairy-tale colouring sheets to help children build their fine motor skills. Let their imagination run wild!
Draw Your Fairy Tales
Encourage children to create their own fairy tale with this exercise sheet. They can refer to the character trait notes when they think about their characters. This exercise can also be used as a speaking warm-up. Get the kids to describe the characters and tell you the story!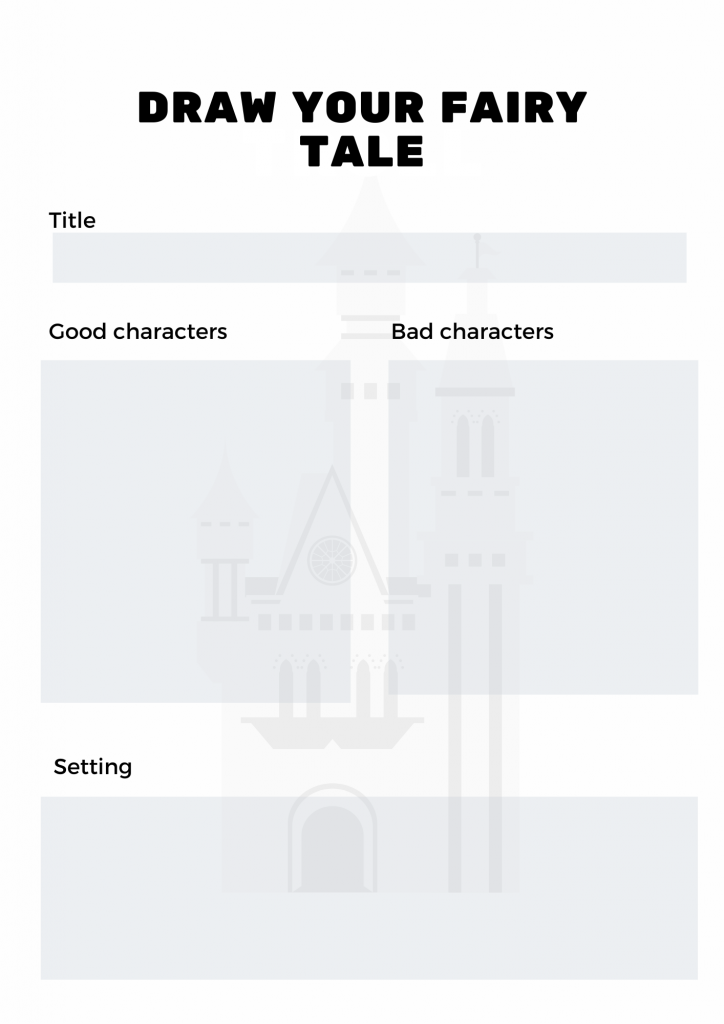 Three Little Pigs Cone Art
Make storytelling more fun with this cone characters! Children can use this to role-play as they tell the Three Little Pigs story.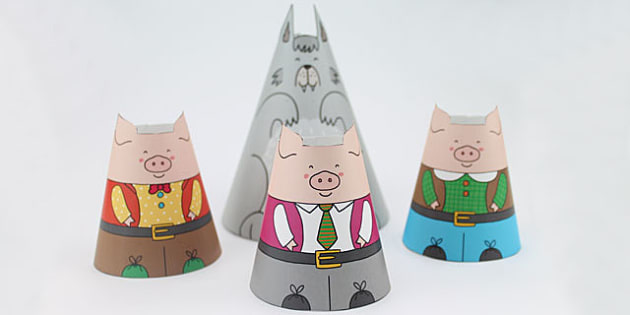 Guess What Story
Looking for a fun fairy tale games to play? Then this is a perfect choice! Based on popular fairy tales and traditional story, get children to identify what is the title of the story using a descriptive clue. This game is more fun when played in a group as children can be more competitive!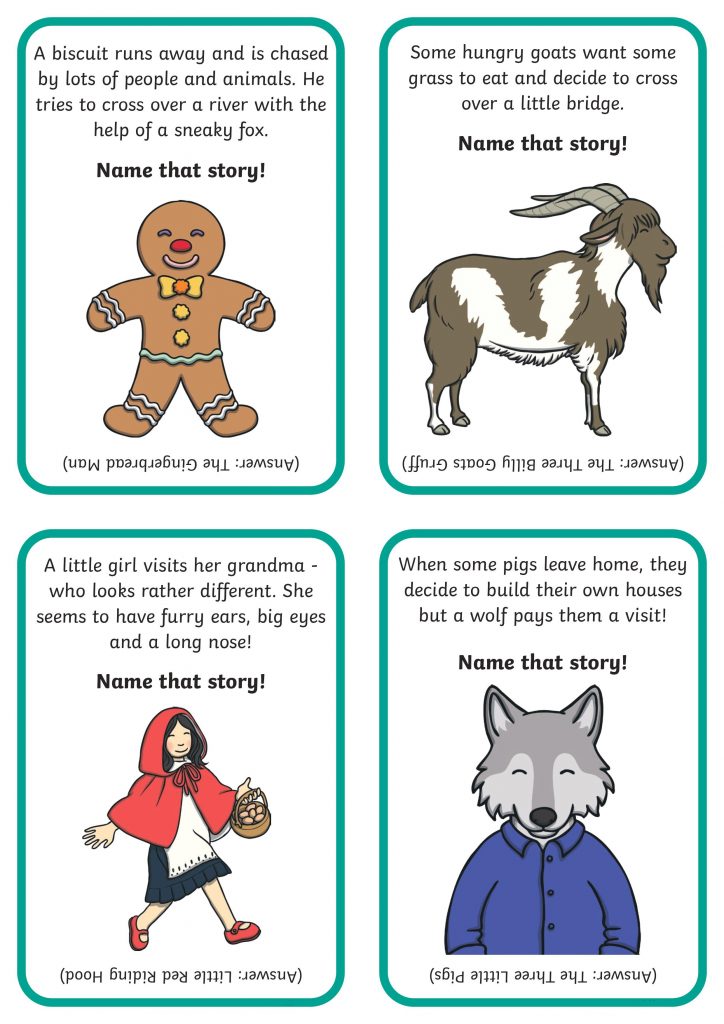 Fairy Tale / Fable Speaking Card
Designed for advanced readers of this stage, this speaking cards serve as a prompt to help children tell a story more smoothly. Adults may need to help children to go through the words before they start telling the story. They don't have to use all the words given – they can use their own words too!
The Tortoise and The Hare Counting Worksheet
This activity not only puts your knowledge about fables to the test but your counting skills as well! All you have to do is count and fill the circles on the right with the correct number.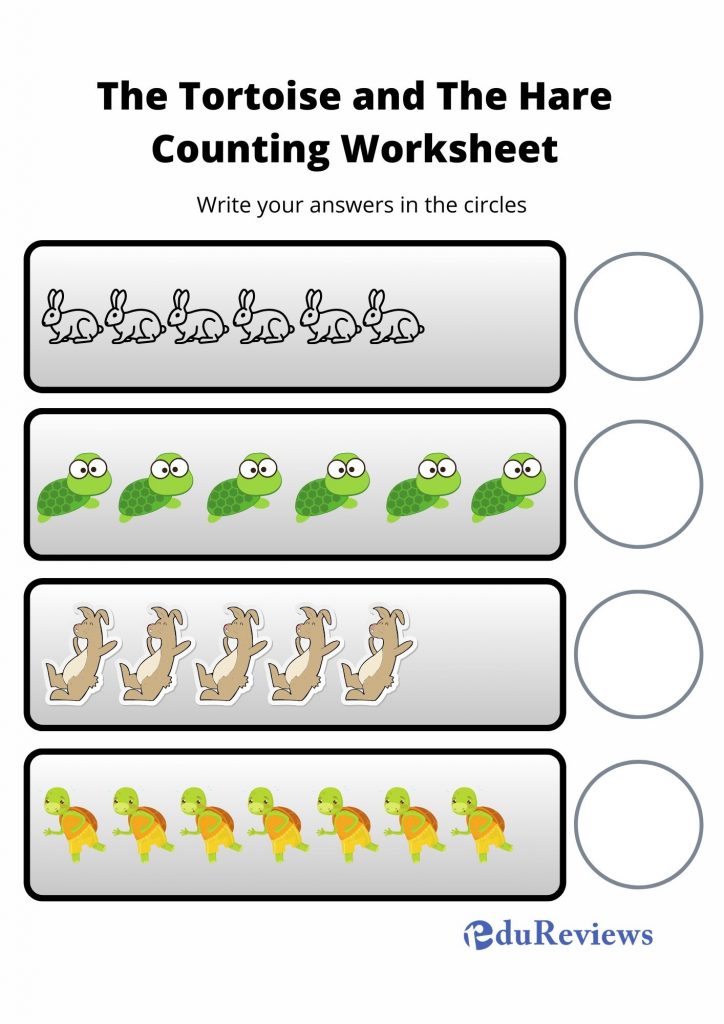 Fable or Fairy Tale?
For this activity, you would need to fill in one answer for each question by referring to the pictures. This will help you to know the difference between a fairy tale and a fable!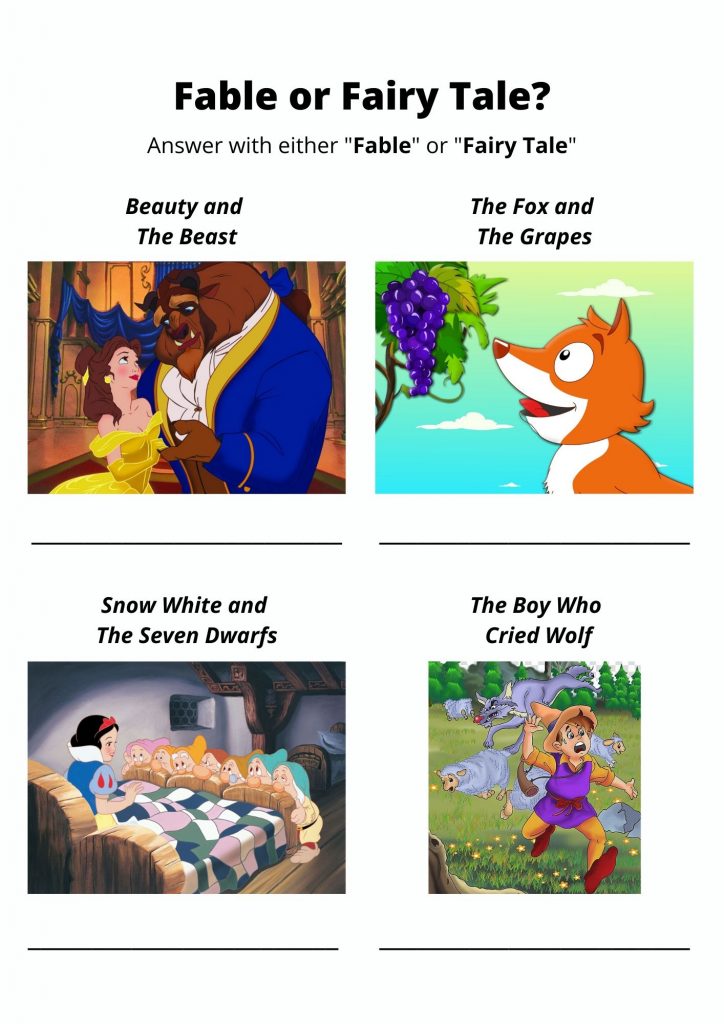 Fairy Tale Word Search
Just like any other type of word search, you will need to look for words which have been provided in the column below this activity. Let's see how quick you can finish it!
Helping Red Riding Hood To Get Home
Red Riding Hood needs your help to find her way back home! Trace your way through this maze and help her get home safely. Remember to be patient as it could get complicated the longer you work on this activity!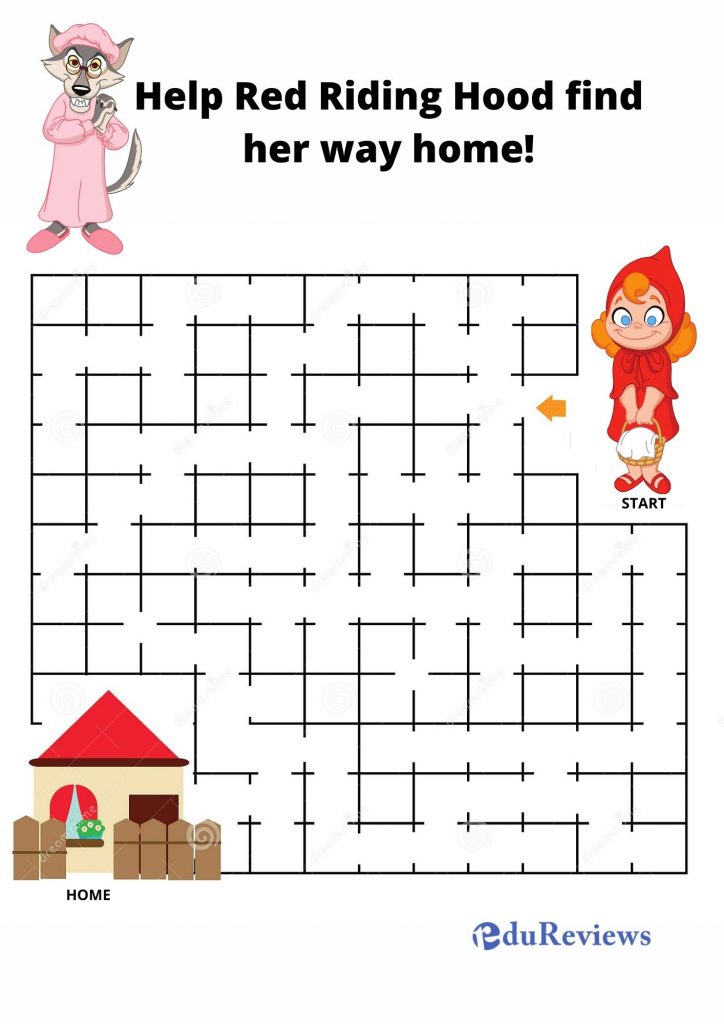 Fairy Tale Number Matching
For this activity, you would need to match the numbers according to the correct object or character. Use the words provided in the activity to help you!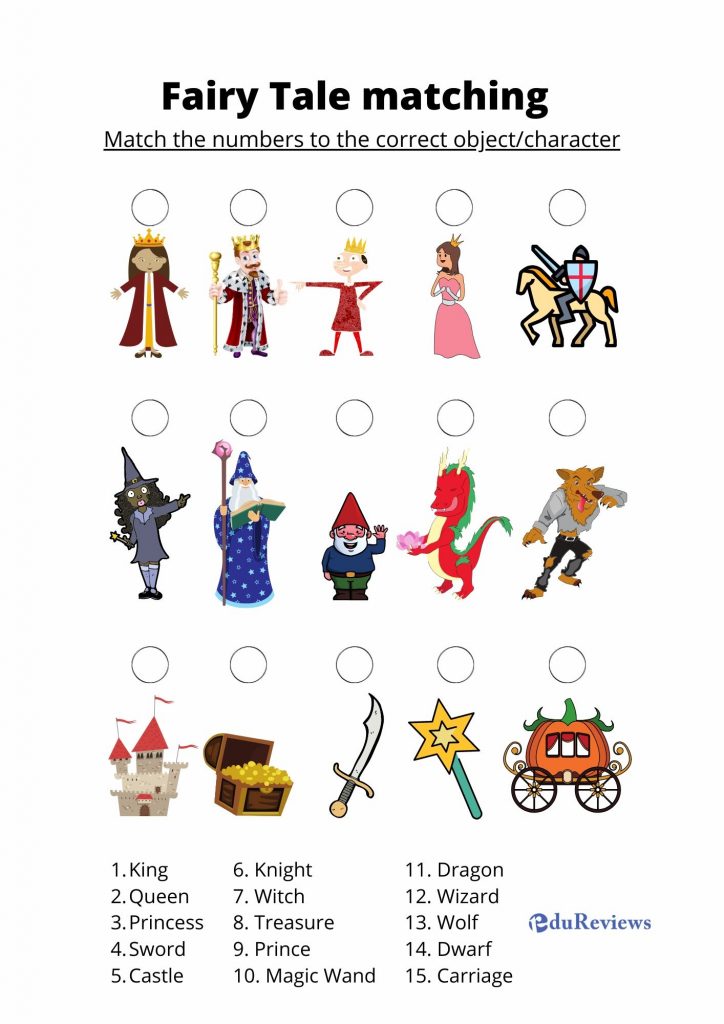 Circle The Words
Circle the most suitable answer that best describes the pictures of the fairy tale characters or objects in this activity. Choose one out of the two words given for each picture.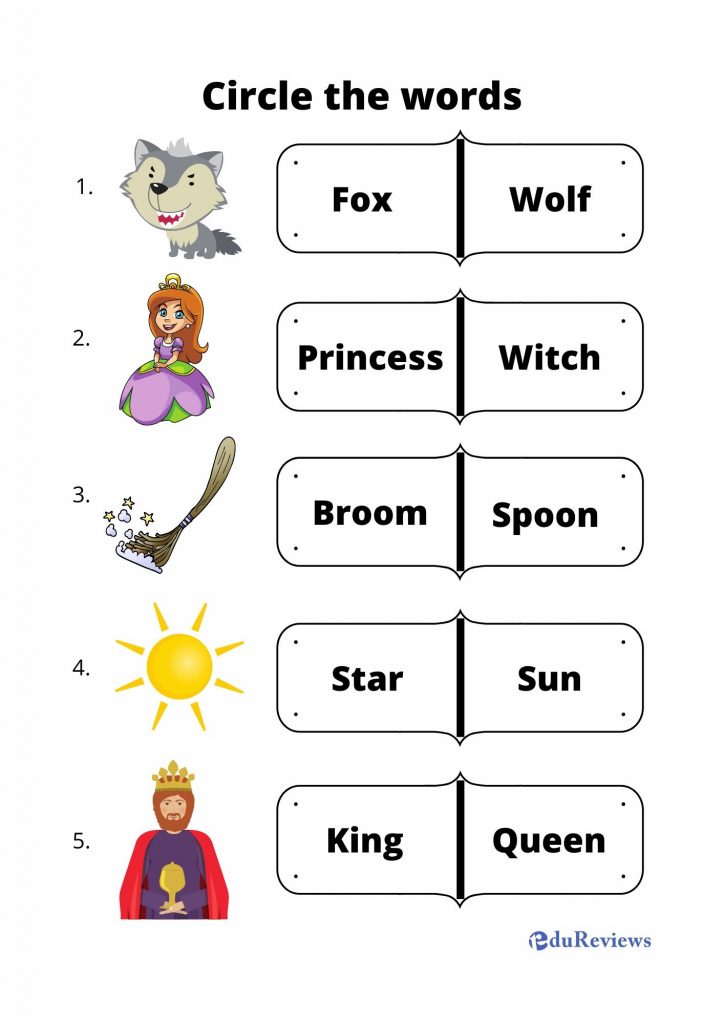 Match the Fairy Tale
This activity will see how well you know fairy tales. Use a ruler to match the fairy tales to the most suitable or relatable pictures.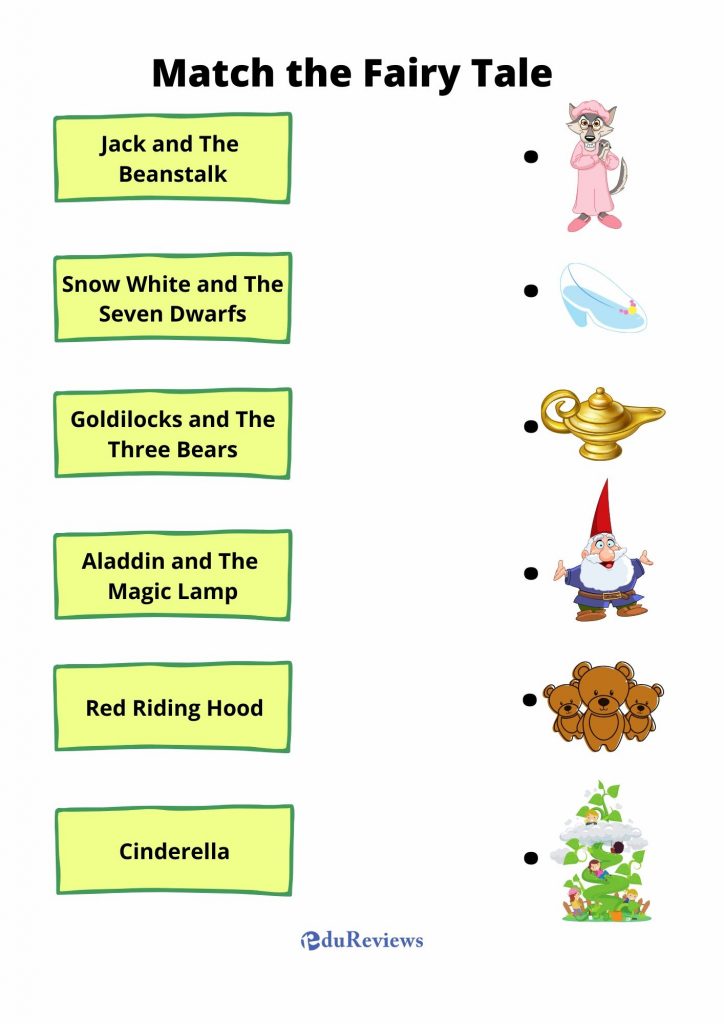 Match The Fable
This activity will see how well you know fairy tales. Use a ruler to match the fables to the most suitable or relatable pictures.