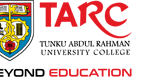 Key Info
Founded Since 1998

Institution Type Private University

Fees Range $$$

Ranking/Rating 5 STAR SETARA
Overview
TAR UC's excellence in education is well-recognised across the southern region of Peninsular Malaysia as demonstrated by TAR UC's Johor Branch Campus located in Segamat town. The 50-acre beautiful landscaped campus surrounded by lush greenery is approximately 20-minute drive from Segamat town. With a comprehensive array of facilities such as Training Kitchen and Restaurant, Bakery Kitchen, Mock Hotel, Aquaculture Lab and Mushroom Cultivation House, the students at Johor Branch Campus are well-trained professionally to be industry ready.
Johor Branch Campus will house an ultra-modern ICT Learning Centre and an Entrepreneur Business Centre with shops and business square. This will propel the campus to be the core centre in the areas of ICT and entrepreneurship, nurturing a sustainable pool of young entrepreneurs and ICT experts for the country.
The great outdoor awaits our students at Johor Branch Campus. Segamat town will ensure our students a great weekend getaway at the famous Gunung Ledang with its hiking trails and waterfalls. Our students will not be denied of the modern comfort and lifestyle whereby they can have their dose of latest movies at the famous shopping mall at Segamat Central and their favourite cup of coffee at the famous Nanyang Kopitiam.

Australia

Griffith University


University of South Australia (UniSA)
Ireland

Athlone Institute of Technology

Cork Institute of Technology

Dublin City University

Dundalk Institute of Technology

Galway-Mayo Institute of Technology

Griffith College

TU Dublin (Blanchardstown campus)

Institute of Technology Sligo

Letterkenny Institute of Technology

Limerick Institute of Technology

University College Dublin

University of Limerick


Waterford Institute of Technology
Korea

Switzerland
IMI International Management Institute

U.S.A

United Kingdom

Birmingham City University

Coventry University

Edinburgh Napier University

Heriot-Watt University

Queens's University Belfast

Sheffield Hallam University

Teesside University

University College Birmingham

University of Brighton

University of Northampton

University of Plymouth


Middlesex University (UK Campus)

Library

Canteens

Sports complex facilities


Squash court, dance studio, music room and a equipped gymnasium with treadmill, stationary bicycle, weight machines and a full set of dumbbells.

The indoor facilities are including badminton, table tennis, taekwondo, carom, and chess. Meanwhile for outdoor facilities, there are a football field, netball, futsal, tennis, volleyball, and basketball.

The equipment desk is located in the sport complex. Students can check out a variety of equipment, including racquets, balls, and jump ropes, free of charge.


ICT Centre


Internet Lab

Compluter Lab


Discussion Rooms and others

Overview

Student Residence is available at TAR UC Johor Branch Campus .
The Student Residence is located within walking distance to campus . There are 6 blocks of 5 – storey hostel with a total of 690 units , located in close proximity to each other , which gives the area a real student community feel . There are apartment type and studio type rooms . Each unit apartment has 1 living room , 3 bedrooms with 6 beds and 3 attached bathrooms cum toilets . For each studio type unit , there are 2 beds and 2 attached bathrooms cum toilets . All rooms are twin – sharing . Every room is furnished with ceiling fan , lights , blinds , wardrobes , single bed and mattress , study tables and chairs for each resident . All students need to prepare their own personal items such as pillows , bed sheets , blankets and padlocks for their wardrobes for hygiene and safety purpose .
The rental charge per student for apartment type room is RM 150 per month , inclusive electricity and water utility . The fee is payable each semester and the actual amount of hostel fee are based on the duration of the semester .

Facilities & Amenities

Canteen

Elevator

24 hour Security Guard Service

Closed Circuit Television ( CCTV )

Discussion / Study Room

Free Wi – Fi Internet Access

Free Self – Service Laundry

Parking Facilities

Warden Unit

Hot & Cold Water Dispenser

Vending Machine For Hot Cold Drinks

Coin – Operated Alkaline Mineral Water Dispenser

Free Shuttle Bus Service To Segamat Town

Covered Walkway To Campus


Easy Access To Campus Sports & Recreation Facilities

Prayer Room For Muslim


Guest House

Bus service
TARC Johor provides bus service throughout the week with the campus bus route bringing students from the student residence to the campus and other stops.