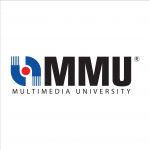 Key Info
Founded Since 1996

Institution Type Private University

Fees Range $$

Student Numbers 9530
Overview
With a history that spans more than two decades in the education sector, Multimedia University has undergone countless changes, yet has always maintained its vision and mission to achieve the highest standards of performance in teaching and in the services we offer students, staff and the community.

The landscape of Internationalisation weaves around our global partnership with universities in the many parts of the world and for which the International Relations Office facilitates the student mobility journey together with the stakeholders in pursuit of enriching internationalisation activities. We have built strong ties with more than 80 Universities in respect of academic and research collaborations.

Located strategically in the vicinity of serene residential areas, booming industrial sites and the scenic Ayer Keroh tourist spot, MMU (Melaka Campus) began as the Institute of Telecommunications and Information Technology (ITTM) established in May 1993. It currently houses Faculty of Engineering and Technology, Faculty of Information Science and Technology, Faculty of Business, Faculty of Law, Learning Institute for Empowerment and the Institute for Postgraduate Studies.
On-Campus

Off-Campus

Pangsapuri Bukit Beruang (Emerald Park)

Ixora Apartment

Aunty Anna Hostel
Available Courses From Multimedia University Melaka