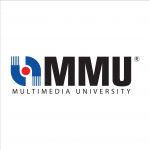 Key Info
Founded Since 1996

Institution Type Private University

Fees Range $$

Student Numbers 9530
Overview
With a history that spans more than two decades in the education sector, Multimedia University has undergone countless changes, yet has always maintained its vision and mission to achieve the highest standards of performance in teaching and in the services we offer students, staff and the community.

The landscape of Internationalisation weaves around our global partnership with universities in the many parts of the world and for which the International Relations Office facilitates the student mobility journey together with the stakeholders in pursuit of enriching internationalisation activities. We have built strong ties with more than 80 Universities in respect of academic and research collaborations.

The MMU Johor Campus offers the Bachelor of Cinematic Arts (Honours) programme as part of MMU's objective to be a talent feeder into the nation workforce for the film and creative industry. Collaborating with University of Southern California, the Cinematic Arts programme aims to develop Malaysia's next generation of filmmakers. Administered by the Faculty of Cinematic Arts, the campus stands with an area of 45,000 sq. feet, where it can accommodate 500 students. It houses a Digital Library, post production laboratories, shooting stage, recording studio, workshops, among others.
On-Campus

Off-Campus

Apartment @Bukit Indah & Gelang Patah
Reviews
Has a nice theatre for filming students.
Facilities inside are incredible!
Great landscape and great environment for studying
Available Courses From Multimedia University Johor