Do you have any nightmares of speaking in public and freezing in front of a jeering audience? Does the idea of speaking up in public make your palms sweaty and heart race? Have you shied away from important work events because they may involve speaking in public? 
Most of us will say yes to some if not all of these questions and this has led to the widely held belief that the feat of public speaking – called glossophobia – is the one thing that makes otherwise confident, successful adults turn to frozen, tongue-tied statues on stage. Yet, when you think about it carefully, this makes no sense at all. Why would saying something in front of a 100 people be any different from talking say, to a group of 10?
As children, many of us from Asian cultures are too familiar with growing up 'silenced'. We are told to never talk back or sass our elders. Being outspoken in class would get you noticed and we never, ever wanted to get noticed.
However, this attitude has led us to lose out in so many ways as adults. From job interviews to presentations at work or academia, speaking in public is often unavoidable.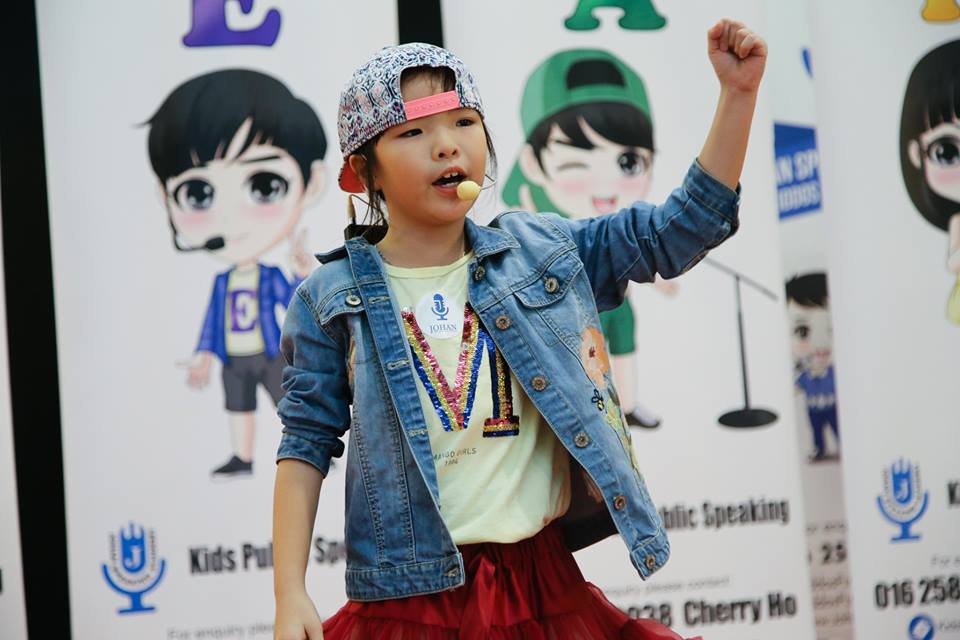 This is where, as adults, we regret never learning to speak out as children and develop these confident speaking skills early on. Learning public speaking as a child would help you as you progress into adulthood, so why don't we focus more on this?
Speak up and be heard
Johan Ooi, founder of Johan Speaking Academy believes that encouraging children to speak up from a young age is crucial to developing future leaders. 
"Nowadays, kids are so connected to their gadget that they communicate less. We want them to open their mouths, to speak and express what's on their minds, because once they experience that breakthrough, it is a confidence that they will carry for the rest of their lives, from school interviews to presentations in university, to job interview processes".
Kids Public Speaking is a programme Ooi designed for children aged seven to 12, which teaches them crucial public speaking skills over a 10-week workshop, culminating a 'graduation' where students take to the stage in a shopping mall in front of a large audience.
A winner of the 2015 Peninsular Malaysia Public Speaking Championship, and also a semi-finalist in the 2015 World Championship of Public Speaking (organised by Toastmasters International), Ooi said that the idea for the programme came to him as he realised how stressful speaking in public was. 
"Kids Public Speaking was launched in August 2014. Prior to that, I ran my own social media company with a friend in  2011, and at the time, social media was a new thing, and a lot of company were asking "Why Facebook?" so I was invited to speak a lot. Almost every month I'd be invited on big stages to give seminars and conferences", he recalls.
Ooi used to get really stressed out with speaking on stage and he never felt at ease speaking in front of hundreds. "I asked myself, why didn't I learn public speaking when I was younger? Why are there no such courses available?" he says.
Growing up in the 1980s, Ooi said he had no chance to learn how to speak in public as a child because Academics was the focus. "There was no chance to learn public speaking as children. We learn piano, taekwondo, ballet, art – and these are important but why not public speaking?" he says.
In a 2015 survey, jobseeking website Jobstreet found that 60% of employers reject candidates for their poor communications skills, and the most common complaint of employers is that candidates are unable to express themselves effectively. "Hard skills and technical skills are important, but as one climbs the corporate ladder, soft skills become even more vital because it is important to communicate with others. It is a skill you will use for life."
Building academic and life skills
Researchers from Cambridge University in the UK have found that children who were taught to have reasoned discussions and debates improved significantly in their maths and science scores. In an article in the Washington Post, the researchers say all schools should teach public speaking skills they need for educational progress, for work and full participation in democracy.
Also, according to a paper by the Education Endowment Foundation, pupils who participate in spoken language interventions make more progress than others. The foundation, an independent grant-making charity dedicated to the breaking the link between family income and educational achievement in the UK, found that these interventions – in the forms of verbal discussions in class, reading out loud and more – help students make five months of extra progress over the school year.
As the job market becomes more competitive in an increasingly declining economy, being able to stand out by speaking up is more crucial than ever, and these skills should be instilled from a young age.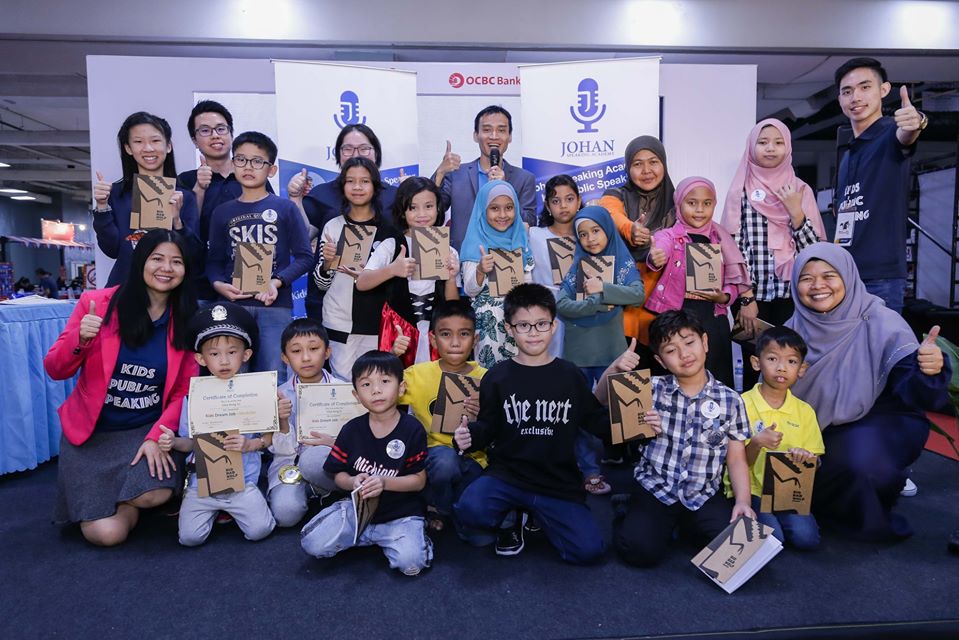 By Pauline Wong, Focus Malaysia